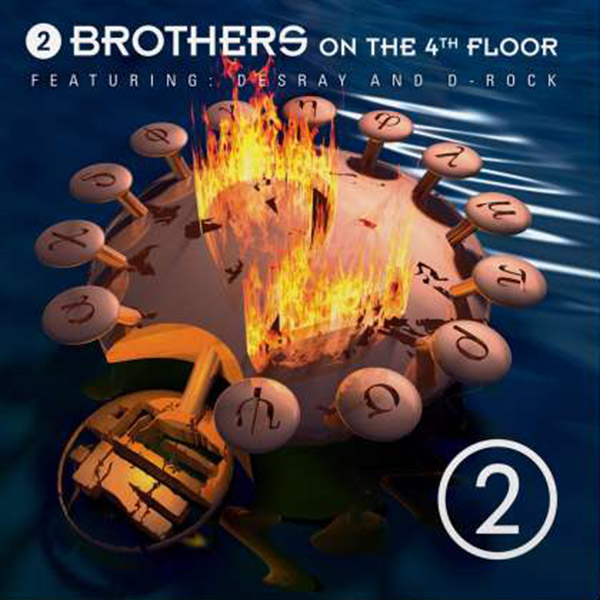 Die niederländische Eurodance-Gruppe 2 Brothers On The 4th Floor wurde 1990 gegründet, als die beiden Brüder Bobby und Martin Boer in einem kleinen Schlafzimmer in der elterlichen Wohnung im vierten Stock mit Musik zu experimentieren begannen. In den Jahren 1995 und 1996 konnten 2 Brothers on the 4th Floor ihren Erfolg mit den Singles "Fly (Through the Starry Night)", "Come Take My Hand" und "Fairytales" weiter ausbauen und änderten ihren Stil in Richtung Happy Hardcore, der in verschiedenen europäischen Ländern die Spitze der Charts erreichte. Ende 1996 veröffentlichte die Band die Single "There's a Key" und ihr zweites Studioalbum "2".
"2" ist zum ersten Mal auf Vinyl erhältlich, und zwar in einer limitierten Auflage von 1000 einzeln nummerierten Exemplaren auf kristallklarem audiophile Vinyl. Es enthält Remixe von Ferry Corsten und Charly Lownoise & Mental Theo.
Künstler: 2 Brothers on the 4th Floor
Titel: 2
Label: Music On Vinyl
Erscheinungsdatum: 17.03.2023
Auflage: 1.000
! Bitte immer die Beschreibung (Variante/Ausführung) auf den Verkaufsplattformen beachten !
Das Datum basiert auf Vorabinformationen unserer Partner. Es ist ohne Gewähr und kann sich jederzeit ändern.