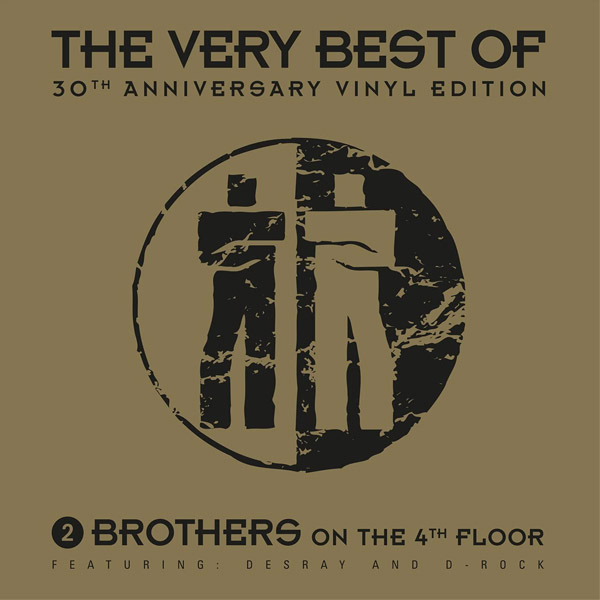 Die niederländische Eurodance-Gruppe 2 Brothers On The 4th Floor wurde 1990 gegründet, als die beiden Brüder Bobby und Martin Boer in einem kleinen Schlafzimmer in der elterlichen Wohnung im vierten Stock mit Musik zu experimentieren begannen. Zusammen mit dem Rapper Da Smooth Baron MC und der Sängerin Peggy "The Duchess" veröffentlichten sie noch im selben Jahr ihre erste Single "Can't Help Myself", die 1991 zu einem internationalen Hit wurde. Danach war es eine Weile ruhig, aber 1993 waren die Brüder wieder da und lieferten in den folgenden Jahren mehrere internationale Hits: "Never Alone" mit D-Rock (René Philips) und Des'Ray (Desirée Manders), "Dreams" und "Let Me Be Free".
In den Neunzigern produzierten 2 Brothers On The 4th Floor zahlreiche internationale Hits. Allmählich änderte sich der Stil von Eurodance in Richtung Happy Hardcore, aber sie blieben eine Hitmaschine mit Singles wie "Fly (Through the Starry Night)", "Come Take My Hand" und "Fairytales". 1996 wechselten 2 Brothers On The 4th Floor sogar zum R&B mit der Single "One Day", die vom Publikum gut aufgenommen wurde. Aber Bobby und Martin beschlossen, zu ihren Eurodance-Wurzeln zurückzukehren und lieferten der internationalen Tanzszene viele weitere Titel.
Dieses Jahr feiern wir das 30-jährige Erbe von 2 Brothers On The 4th Floor. "The Very Best Of" ist in einer limitierten Auflage von 2000 einzeln nummerierten Exemplaren auf goldfarbenem Vinyl erhältlich. Das gesamte Audiomaterial wurde in Zusammenarbeit mit Martin und Bobby selbst von den Originalquellen für Vinyl remastered.
180g audiophiles Vinyl , Gatefold-Hülle
Zum ersten Mal auf Vinyl erhältlich. Komplett remastered für Vinyl in Zusammenarbeit mit 2 Brothers On The 4th Floor. Enthält die Singles "Dreams", "Can't Help Myself", "Never Alone", "One Day", "Turn Da Music Up" u. a.
30th Anniversary Edition von 2000 einzeln nummerierten Exemplaren auf goldfarbenem Vinyl