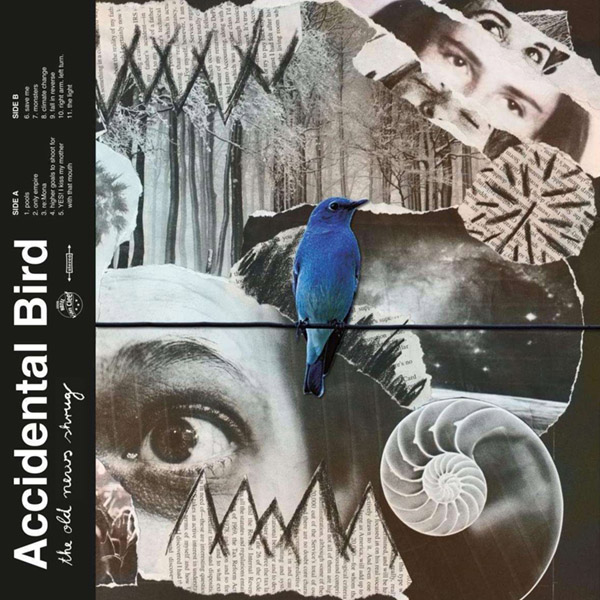 Manchmal muss man die Tür einfach mit einer steilen These eintreten: Accidental Bird ist die vielleicht sanfteste Rockband Deutschlands.
Was das bedeuten soll? E-Gitarren, Trommelwirbel und andere Rockstandards gibt es schließlich kaum in diesen Songs. Aber dennoch: Die Wucht dieser Stücke kommt durch eine kompositorische und inhaltliche Verdichtung zustande, die man so nur hinbekommen kann, wenn man das ganze »Karriere in der Musik«-Ding einmal durchgemacht hat, und am Ende zum Schluss zu gekommen ist: Eigentlich ging es doch mal um was ganz anderes.
Kopf und Stimme hinter Accidental Bird ist Songwriter Stefan Honig, der mit verschiedenen Projekten bereits auf eine ausgiebige Diskographie und Geschichte als Künstler zurückblickt. Das tut aber erstmal gar nichts zur Sache. Über schwere Klavierakkorde, tobende Bläser und Synthesizer singt er riesige Melodien und Texte, die sich über die Menschheit wundern. In denen es nicht darum geht, immer Antworten zu finden, sondern einfach nur um die Erkenntnis: Wir können nicht alles verstehen, also warum tun alle so?!
Man könnte das cineastischen Breitwand-Indie nennen. Oder Softcore für die Apokalypse. Oder (nach The Notwist) endlich mal wieder eine Band, die man problemlos im Plattenregal neben Frightened Rabbit oder Pinegrove einsortieren kann. Oder halt: Die sanfteste Rockband Deutschlands, die in den schönsten Tönen davon singt, dass es vielleicht schon zu spät ist.
Künstler: Accidental Bird
Titel: The Old News Shrug
Label: GRAND HOTEL VAN CLEEF / INDIGO
Erscheinungsdatum: 21.04.2023
Auflage: n/a
! Bitte immer die Beschreibung (Variante/Ausführung) auf den Verkaufsplattformen beachten !
Das Datum basiert auf Vorabinformationen unserer Partner. Es ist ohne Gewähr und kann sich jederzeit ändern.