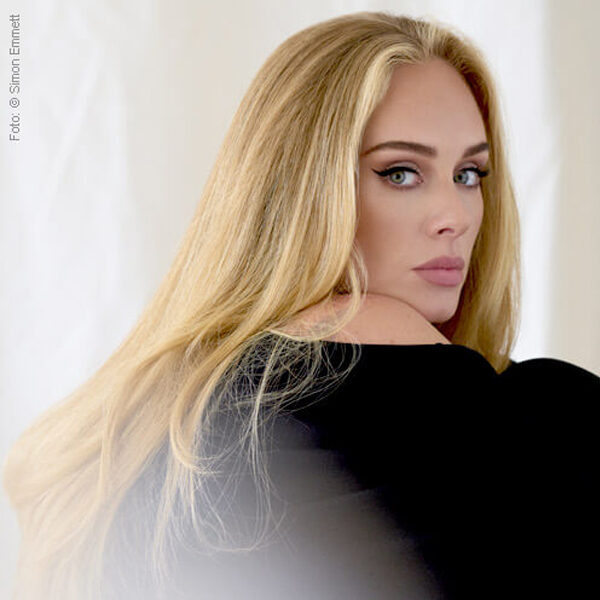 Ein Freund, der sich immer meldet: das neue Album von Adele
Zweifelsohne wurden 2021 nur wenige Songs so sehr erwartet wie »Easy on Me«, die neue Single von Adele. Nach nur einer Stunde hatten sich das Video zu der Piano-Ballade allein bei YouTube mehr als eine Million Menschen angesehen – Tendenz weiterhin steigend, versteht sich.
Und genauso gespannt ist die Musikwelt auf das neue Album der britischen Pop-, Soul-, Jazz- und R'n'B-Sängerin sowie Songwriterin: »30« heißt die Platte, Adeles viertes Studioalbum, das sie wie ihre drei Vorgänger »19« (2008), »21« (2011), und »25« (2015) nach ihrem Alter benannte, in dem sie die Arbeit daran begann.
Drei Jahre hat sie demnach mit dem Schreiben der neuen Songs verbracht, die sie schließlich mit den Starproduzenten Greg Kurstin, Max Martin und Shellback aufnahm, die bereits an ihrem Vorgänger mitgewirkt hatten. Weiter Unterstützung gab es vom schwedischen Komponisten Ludwig Göransson, dem kanadischen Singer-Songwriter Tobias Jesso Jr., dem britischen Produzenten Inflo vom Musikkollektiv Sault sowie von den Rappern und Produzenten Tyler, the Creator und Skepta. Wie bei Adeles früheren Alben handelt es sich bei den Vocals auf »30« um die Original-Demoaufnahmen.
Auf »30« verarbeitet Adele die Scheidung von ihrem Ex-Mann, während sie gleichzeitig über ihr Muttersein und die Schattenseiten des Ruhms singt. »Ich habe auf diesem Weg eine Menge bitterer Wahrheiten über mich selbst gelernt«, schrieb die 33-Jährige in einem Social-Media-Post. Die Musik sei in dieser Zeit wie ein »Freund, der sich immer bei mir meldete, auch wenn ich mich nicht mehr bei ihm meldete, weil ich so sehr von meiner eigenen Trauer vereinnahmt wurde. Seitdem habe ich mein Haus und mein Herz mühsam wieder aufgebaut, und dieses Album erzählt davon.«
»30« erscheint am 19. November als CD, als Doppel-LP auf klassisch-schwarzem Vinyl sowie in Deutschland exklusiv für jpc als Doppel-LP auf Clear Vinyl. Aber nur, solange der Vorrat reicht. Alle Formate können ab sofort vorbestellt werden.
»Adele« Laurie Blue Adkins gehört mit mehr als 120 Millionen verkauften Tonträgern zu den erfolgreichsten Künstlerinnen der Welt. Ihr Debüt »19« aus dem Jahr 2008 erreichte Platz eins der UK-Charts, die beiden Nachfolger »21« (2011), und »25« (2015) konnten jeweils gleich mehrere erste Plätze erzielen, darunter in Großbritannien, den USA, Deutschland, Frankreich und Kanada. Für ihre Musik wurde die britische Sängerin bereits mit zahlreichen Preisen ausgezeichnet, darunter 15 Grammy-Awards. 2013 erhielt Adele die britische Auszeichnung »Member of the Order of the British Empire«.