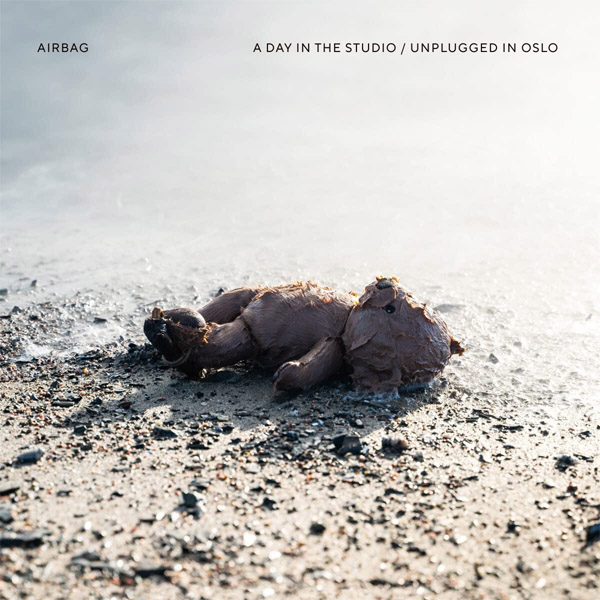 Ein akustisches Dankeschön
Als Airbag im Sommer 2020 ihr fünftes Album »A Day At The Beach« veröffentlichten, wollten sie die Songs unbedingt auch live präsentieren. Leider waren eine Tournee oder normale Konzerte aufgrund der Covid-19-Beschränkungen nicht realisierbar. Die norwegischen Progressive-Rocker fanden eine andere Lösung: Sie begaben sich in das Subsonic Society Studio in Oslo, wo sie ihre letzten Studioalben aufnahmen, um ein Akustik-Set zu spielen.

Nachdem diese Unplugged-Show bereits im Herbst 2020 gestreamt wurde, gibt es jetzt das Album und den Konzertfilm »A Day In The Studio – Unplugged In Oslo«.

Airbag erklärten dazu: »2020 war ein schwieriges Jahr für uns alle. Mit unserem neuen Album ›A Day At The Beach‹, das im Juni erschien, hatten wir geplant, auf Tour zu gehen und live für all unsere Fans und Freunde zu spielen, aber es sollte nicht sein. Dennoch wollten wir etwas Besonderes machen, um die Verbindung zu unseren Fans aufrechtzuerhalten und um uns für die Unterstützung in diesen schwierigen Zeiten zu bedanken. Diese Akustik-Session erlaubte es uns, Songs des neuen Albums und auch ein paar alte wieder aufzugreifen. Sicherlich eine neue Herausforderung, aber eine lustige und inspirierende Erfahrung.«

Das Ergebnis ist ein sechs Songs starkes Set. Neben Akustikversionen von drei Titeln aus »A Day At The Beach« und den Airbag-Klassikern »Colours« und »Sounds That I Hear« enthält die Trackliste auch den bisher unveröffentlichten Song »Come on In«. Die gesamte Trackliste finden Sie im Folgenden.

»A Day In The Studio – Unplugged In Oslo« gibt es ab Dezember 2021 als CD mit DVD, die die ursprüngliche Streaming-Session zeigt. Schallplattenliebhaber dürfen sich am 28. Jaunuar 2022 über die Doppel-LP auf 180 g schwerem Clear Vinyl freuen.