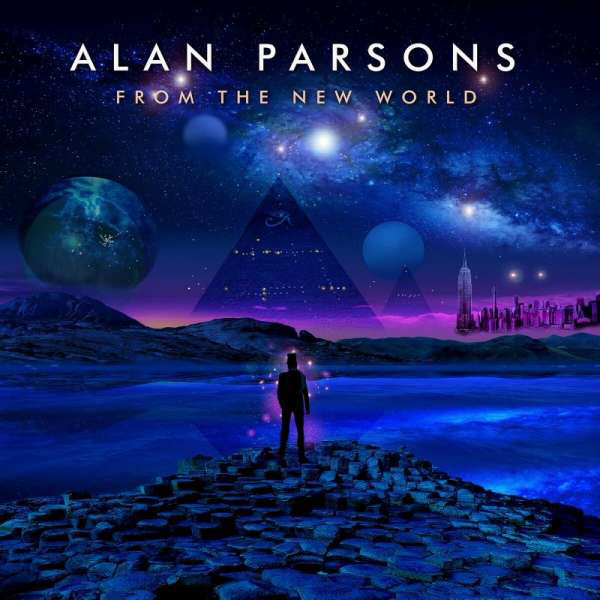 Die mit einem Grammy ausgezeichnete Musikikone und Meister des Progressive Rock veröffentlichte sein letztes Studioalbum The Secret im April 2019. "From The New World" setzt den klassischen Sound fort, für den Parsons im Laufe seiner über 50-jährigen Karriere bekannt geworden ist, indem er progressive, symphonische und klassische Rockelemente auf diesem beeindruckenden neuen Album miteinander verschmelzen lässt. Zu den Gastauftritten gehören der Gitarrenvirtuose Joe Bonamassa und die Sänger Tommy Shaw von STYX, David Pack (ehemals Ambrosia) und der American Idol-Absolvent James Durbin, die sich nahtlos in Alan und seine unglaubliche Band einfügen.
Alan Parsons begann seine Karriere im Alter von 19 Jahren als Assistent des Toningenieurs in den legendären Abbey Road Studios in London, wo er mit den Beatles an deren Alben Let It Be und Abbey Road arbeitete. Diejenigen, die kürzlich Peter Jacksons Serie Get Back gesehen haben, bekamen altes Filmmaterial zu sehen, in dem Parsons an der Seite der Fab Four arbeitete. Bald darauf brachte Parsons seinen innovativen technischen Stil in die Alben von Paul McCartney, den Hollies und Pink Floyd bei deren Meisterwerk The Dark Side of the Moon von 1973 ein.
Parsons wechselte schnell in die Rolle des Produzenten und gewann unzählige Gold- und Platinauszeichnungen mit Namen wie Pilot, Cockney Rebel, Ambrosia und Al Stewart. Gleichzeitig gründete er mit seinem Songwriting-Partner und Sänger Eric Woolfson das weltberühmte Alan Parsons Project und produzierte eine Vielzahl von Hits wie Eye in the Sky", Don't Answer Me", Time" und Games People Play". Das Duo Parsons/Woolfson ging nie auf Tournee, sondern konzentrierte sich ganz auf die Arbeit im Studio. Nach zehn Studioalben mit The Project begann Parsons damit, Alben unter seinem eigenen Namen aufzunehmen und zum ersten Mal live aufzutreten – zur Freude seiner Millionen von Fans in aller Welt.
2019 gewann Parsons nicht nur einen Grammy für die 35th Anniversary Edition von Eye In the Sky, sondern veröffentlichte auch sein fünftes Soloalbum, The Secret. Es war ein Album, das sich um das Thema Magie drehte, eine Leidenschaft von Parsons.