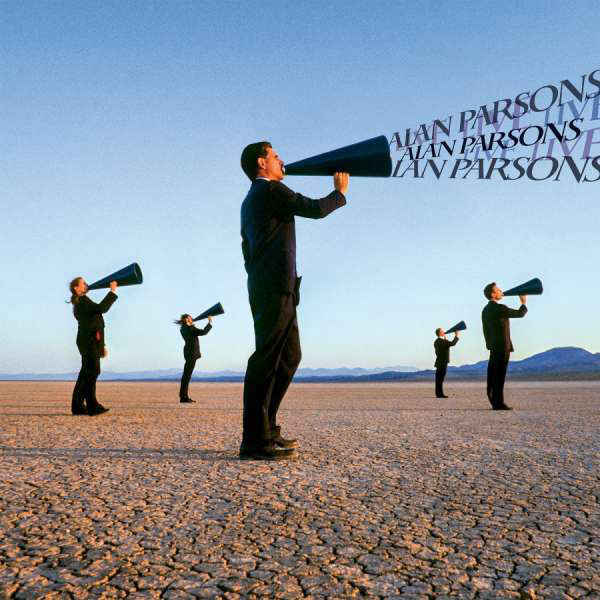 »Live« ist das erste Live-Album von Alan Parsons, das im Mai 1994 während seiner Europatournee aufgenommen und später im selben Jahr veröffentlicht wurde. Die Live-Performances auf dem Album sind alle Songs aus seinen Jahren mit The Alan Parsons Project, darunter »Sirius«, »Eye In The Sky«, »Old And Wise« und »Don't Answer Me«.
Ian Bairnson, Andrew Powell, Stuart Elliott (von Cockney Rebel) und Richard Cottle verstärken die Band mit Parsons. Der Sänger der Manfred Mann's Earth Band, Chris Thompson, und der Leadsänger der Flying Pickets, Gary Howard, liefern den Gesang für die Live-Tracks.
Das Album zeichnet sich durch das Instrumentalstück »Luciferama« aus (eine Mischung aus »Lucifer« und »Mammagamma«). Es ist auch das einzige Live-Album von Parsons, das eine vollständige Wiedergabe von »The Raven« mit dem Vocoder-Teil enthält. Dem Stück vorangestellt ist der zweite Teil von »A Dream Within a Dream«.
Live» ist nun zum ersten Mal auf Vinyl erhältlich, remastered und auf 45 RPM geschnitten für das ultimative Hörerlebnis. Die 2LP ist in einer limitierten Auflage von 1500 einzeln nummerierten Exemplaren auf Translucent Blue Vinyl in einer Deluxe-Gatefold-Hülle mit zwei bedruckten Innenhüllen erhältlich. Das Vinyl-Artwork wurde von den Storm Studios neu gestaltet.
Künstler: Alan Parsons
Titel: Live (Very Best Of)
Label: Music On Vinyl
Erscheinungsdatum: 27.01.2023
Auflage: 1.500
! Bitte immer die Beschreibung (Variante/Ausführung) auf den Verkaufsplattformen beachten !