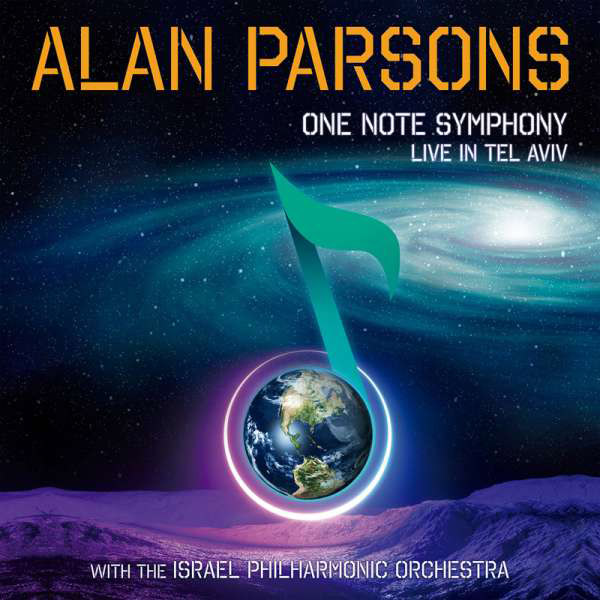 Ein seltenes Vergnügen: Alan Parsons mit Orchester
Nur wenige Monate nach dem Release von »The Neverending Show: Live In The Netherlands« veröffentlicht Alan Parsons Anfang 2022 ein weiteres Konzertalbum inklusive Konzertfilm: »One Note Symphony – Live In Tel Aviv«.

Der Titel verrät nicht nur, wo der Mitschnitt entstand, sondern auch, dass es sich um eine ganz besondere Performance handelte. Der britische Musiker und seine Band wurden auf der Bühne nämlich vom Israel Philharmonic Orchestra begleitet.

Parsons sagte zum Auftritt: »Es ist ein seltenes Vergnügen, mit einem Orchester aufzutreten, also bat ich das Team, das unsere Auftritte in den Niederlanden gefilmt und das Video für unsere aktuelle ›The Neverending Show‹ produziert hatte, uns zu begleiten und auch diesen Auftritt zu filmen. Wie es der Zufall wollte, erklärten sie sich bereit, nach Tel Aviv zu reisen, und heuerten eine fantastische Crew aus lokalen Kameraleuten und Technikern an. Wir sind alle sehr stolz auf das Endergebnis.«

Er ergänzte: »Wenn ich die Gelegenheit habe, mit einem Orchester zu spielen, versuche ich immer, Songs in die Setlist einzubauen, die wir sonst nicht live spielen könnten, wie zum Beispiel das epische ›Silence And I‹ vom Album ›Eye In the Sky‹. Wir haben auch die Gelegenheit genutzt, um ›The Sorcerer's Apprentice‹ von unserem letzten Studioalbum zu spielen, eine neue Version des bekannten klassischen Stücks, das im Film ›Fantasia‹ vorkam. Unser Keyboarder Tom Brooks ist ein talentierter Orchesterarrangeur und hat alle Orchesterstücke für diese Show dirigiert.«

Einen ersten Höreindruck von »One Note Symphony – Live In Tel Aviv« präsentierte Alan Parsons bereits Ende 2021 mit einem Live-Clip zum Song »Standing On Higher Ground« vom Alan-Parsons-Project-Album »Gaudi« aus dem Jahr 1987.

»One Note Symphony – Live In Tel Aviv« gibt es als Set mit CD und DVD sowie als 3-LPs-Set.