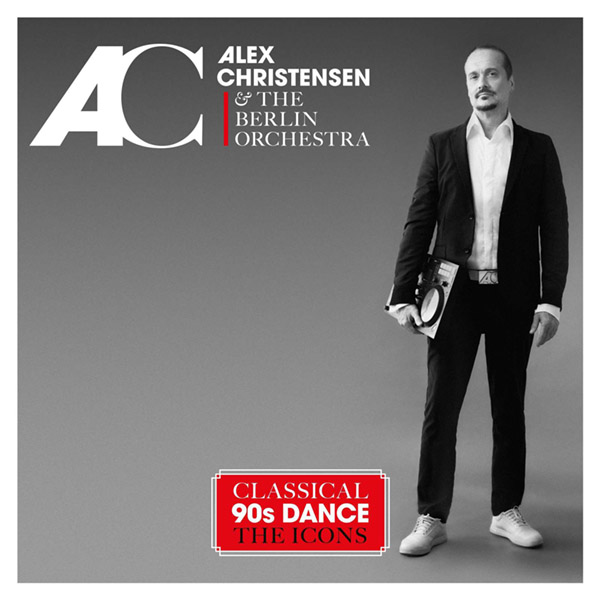 Alex Christensen ist einer der erfolgreichsten Produzenten Deutschlands. Mit Singles wie "Das Boot" und "united" hat er die 90er entschieden mitgeprägt und den Dance- und Technoboom in Schwung gebracht. Mit der Reihe "Classical 90s Dance" brachte Alex Christensen dann gar Klassik und Dance Music zusammen. Wie gut das funktionierte, bewiesen nicht zuletzt 300.000 verkaufte Alben. Alex Christensen führt die erfolgreiche Reihe fort und setzt mit seinem neuen Album "Classical 90s Dance- The Icons" dem Ganzen nun die Krone auf.
Alex Christensen und seine Gastsänger*innen zeigen ihre Dankbarkeit mit tollen Interpretationen bekannter Hits, die nun ganz frisch erklingen und manchmal sogar Generationen verbinden. Mit dabei sind unter anderem tolle Acts mit absoluten 90s-Klassikern, wie Stereoact mit "Right Beside You", Harris & Ford mit "Wonderful Days" sowie Dr. Alban mit "Sing Hallelujah" für ein hundertprozentiges 90s Feeling.
Künstler: Alex Christensen
Titel: Classical 90s Dance – The Icons
Label: Starwatch Entertainment
Erscheinungsdatum: 06.10.2023
Auflage: n/a
! Bitte immer die Beschreibung (Variante/Ausführung) auf den Verkaufsplattformen beachten !
Das Datum basiert auf Vorabinformationen unserer Partner. Es ist ohne Gewähr und kann sich jederzeit ändern.