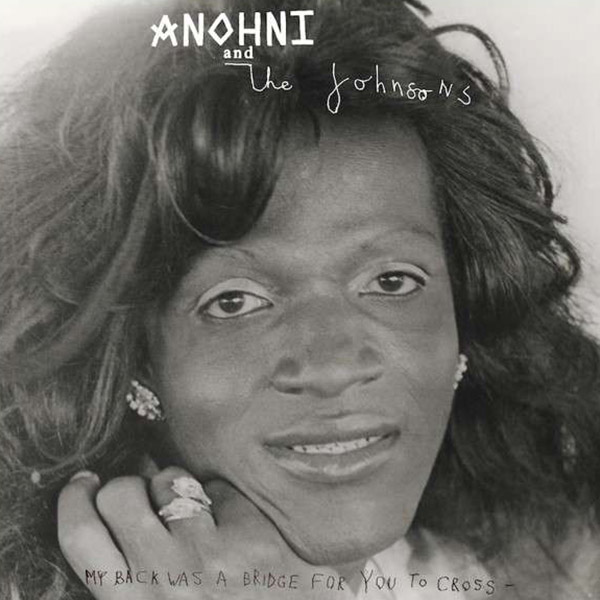 Neue Brücken braucht das Land
Sieben Jahre nach ihrem gefeierten Electro-Album »Hopelessness« meldet sich ANOHNI mit ihrem neuen Werk »My Back Was A Bridge For You To Cross« zurück. Ihre Band The Johnsons, mit der die Transgender-Künstlerin unter ihrem alten Namen von 1995 bis 2015 aktiv war, ist ebenfalls wieder mit an Bord.

Auf ihrem sechsten Studioalbum thematisieren ANOHNI And The Johnsons durch eine persönliche Linse den Verlust geliebter Menschen, Ungleichheit, Entfremdung und Akzeptanz. Ein großes Thema des Albums ist die Frage nach der Möglichkeit, unsere Denkweise, unsere spirituellen Ideen, unsere gesellschaftlichen Strukturen und unsere Beziehungen zum Rest der Natur noch verändern können.

Wo ANOHNI in der Vergangenheit noch häufig vor allem als Anklägerin gesellschaftlicher Missstände auftrat, sieht sie sich heute eher als Unterstützerin für Menschen in ähnlichen Situationen wie ihrer. »Mit ›Hopelessness‹ habe ich gelernt, dass ich einen Soundtrack liefern kann, der Menschen in ihrer Arbeit, in ihrem Aktivismus, in ihren Träumen und Entscheidungen bestärken kann. Ich kann von einem Bewusstsein singen, das anderen das Gefühl gibt, weniger allein zu sein, Menschen, für die die offene Artikulation dieser beängstigenden Zeiten keine Quelle des Unbehagens ist, sondern ein Grund für Identifikation und Erleichterung.«

Das Cover von »My Back Was A Bridge For You To Cross« ziert ein Portrait der Menschenrechtsaktivistin Marsha P. Johnson. Die New Yorker Dragqueen war ein großer Einfluss für ANOHNI And The Johnsons und nicht zuletzt die Namenspatin der Band.

»My Bridge Was A Bridge For You To Cross« wird auf CD und Vinyl erhältlich sein. Neben der schwarzen und weißen LP gibt es das Album auch in der Exclusive Limited Edition auf gelbem Vinyl. In Deutschland, Österreich und der Schweiz exklusiv für jpc!
Künstler: ANOHNI And The Johnsons
Titel: My Back Was a Bridge for you to Cross
Label: Rough Trade
Erscheinungsdatum: 07.07.2023
Auflage: n/a
! Bitte immer die Beschreibung (Variante/Ausführung) auf den Verkaufsplattformen beachten !
Das Datum basiert auf Vorabinformationen unserer Partner. Es ist ohne Gewähr und kann sich jederzeit ändern.