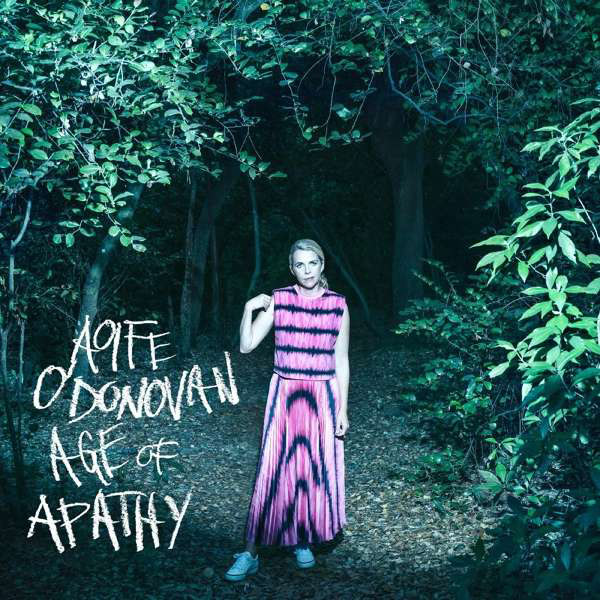 Ein seltener Silberstreif
Die irisch-amerikanische Sängerin und Songschreiberin Aoife O'Donovan stellt 2022 ihr neues, drittes Album »Age Of Apathy« vor. Während ihr letztes Album »In The Magic Hour« bereits sechs Jahre zuvor erschienen war, kam 2020 noch eine EP mit dem Titel »Bull Frog's Croon (and Other Songs)«.

O'Donovan nahm »Age Of Apathy« durch ein einzigartiges Arrangement mit der Full Sail University in Winter Park in Florida auf. Sie verbrachte täglich viele Stunden im Studio mit dem Tontechniker Darren Schneider (Deep Purple, Koryn Hawthorne, Trivium), der das Album auch abmischte, und arbeitete aus der Ferne mit Produzent Joe Henry (Bonnie Raitt, Rhiannon Giddens), dem Bassisten David Piltch und dem Schlagzeuger Jay Bellerose zusammen. Diese unkonventionelle Zusammenarbeit brachte unerwartete Rhythmen und Texturen in die Architektur der Songs ein und ermöglichte es der Musikerin, ihren Sound in weitreichendere Formen zu biegen. Und unter der fachkundigen Anleitung von Henry gelang es ihr, die verträumte, reich orchestrierte, aber nie überladene, Klangwelt des neuen Albums zu entwickeln.

Während ihre früheren Platten in einem Adrenalinrausch zwischen den Tourneen komponiert und aufgenommen wurden, so die Sängerin, sei die Entstehung von »Age Of Apathy« eher überlegt und methodisch gewesen – »ein seltener Silberstreif inmitten der Stille des Covid-Lebens«. Dabei zeigt »Age Of Apathy« einmal mehr O'Donovans Talent für poetische Bilder und unkonventionell verführerische Melodien. Gastauftritte gibt es auf dem Album von der kanadischen Singer-Songwriterin Allison Russell (Our Native Daughters) und dem amerikanischen Singer-Songwriter Madison Cunningham.

Neben der Standard-CD und einer LP gibt es »Age Of Apathy« auch als Deluxe-Doppel-CD beziehungsweise -Doppel-LP. Beide enthalten neben dem neuen Album eine Aufnahme von acht Songs aus dem Album, gespielt von Aoife auf der akustischen Gitarre, aufgenommen wie sie geschrieben wurden.
Versionen:
* Bone Colored Vinyl im GF
* Deluxe Edition Tye-Dye Vinyl