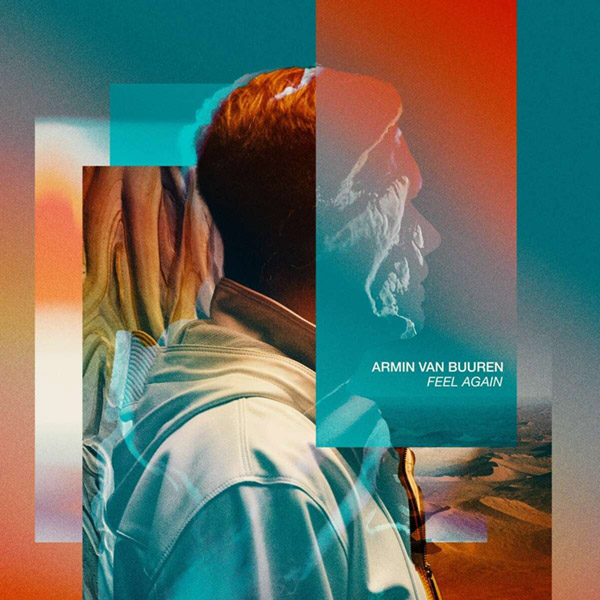 Eines Tages wachen Sie mit einer Wolke in Ihrem Kopf auf. Man fühlt sich fehl am Platz und uninspiriert und jongliert mit so vielen Sorgen, dass das Gleichgewicht gestört ist. So erging es Armin van Buuren vor drei Jahren. Er steckte so viel Liebe und Leidenschaft in seine Arbeit und kam nur schwer damit zurecht, dass nicht jeder zufrieden sein kann. Es musste sich etwas ändern. Also änderte er seine Lebensgewohnheiten, begann zu meditieren, um den Sturm zu besänftigen, und tat alles, was er konnte, um die Taubheit zu überwinden. Das Ergebnis war eine neu entdeckte Liebe zur Musik und ein unglaubliches dreiteiliges Album: "Feel Again".
Von "No Fun" und "Computers Take Over The World" bis hin zu "One More Time", "Come Around Again" und "Roll The Dice" stellt das Album "Feel Again" die Reise eines außergewöhnlichen Künstlers dar, der radikal nach Harmonie in sich selbst sucht. Die 34 Tracks mögen sich klanglich unterscheiden, aber zusammen spiegeln sie ein Gleichgewicht wider, das nur von einem Mann im Gleichgewicht kommen kann.
Von der Rückverbindung zu Freunden, Familie und Fans bis hin zur Suche nach innerem Frieden bedeutet "Feel Again", sich harte Wahrheiten einzugestehen, herauszufinden, was wirklich wichtig ist, und sich davon zu einem neuen Schritt nach vorne antreiben zu lassen. Denn in den immergrünen Worten von Armin van Buuren selbst: "Wir lernen immer noch und werden nie aufhören zu lernen, bis zum Tag, an dem wir sterben".
"Feel Again" ist als limitiertes Deluxe-Boxset erhältlich, das 3 LPs enthält, die in bedruckten bedruckten Innenhüllen untergebracht sind. Das Set enthält außerdem 5 exklusive Armin van Buuren-Lithos.
Dieses Deluxe-Box-Set ist auf 3000 einzeln nummerierte Exemplare auf Turquoise Marbled Vinyl (LP1), White Marbled Vinyl (LP2) und Orange (LP3) Vinyl.
Künstler: Armin Van Buuren
Titel: Feel Again
Label: Music On Vinyl
Erscheinungsdatum: 19.05.2023
Auflage: 3.000
! Bitte immer die Beschreibung (Variante/Ausführung) auf den Verkaufsplattformen beachten !
Das Datum basiert auf Vorabinformationen unserer Partner. Es ist ohne Gewähr und kann sich jederzeit ändern.