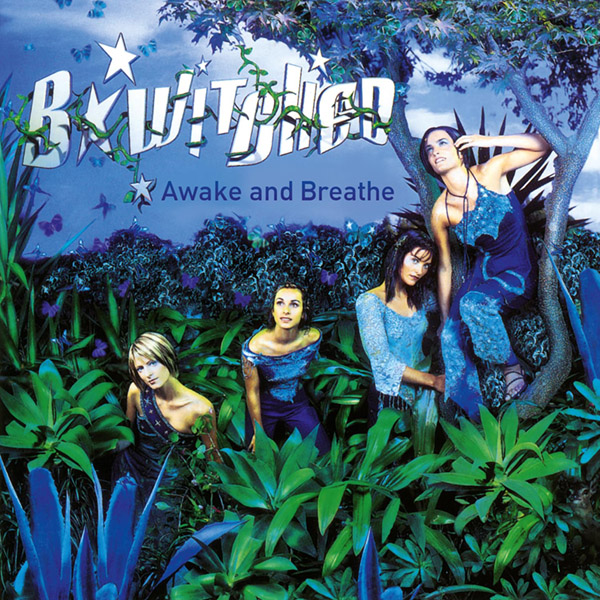 Awake and Breathe ist das zweite Studioalbum der irischen Girlgroup B*Witched, bestehend aus den Zwillingsschwestern Edele und Keavy Lynch, Lindsay Armaou und Sinéad O'Carroll.
Ursprünglich zwischen 1997 und 2002 aktiv, feierten B*Witched sowohl in Europa als auch in Nordamerika Erfolge. Awake and Breathe erreichte in der Woche der Veröffentlichung Platz fünf der britischen Albumcharts und wurde noch im selben Jahr mit Platin ausgezeichnet. Das Album war auch in den Vereinigten Staaten und Neuseeland erfolgreich, wo es mit Gold und Platin ausgezeichnet wurde. Es enthält die Hitsingles »Jesse Hold On«, »I Shall Be There« (feat. Ladysmith Black Mambazo) und »Jump Down«.
Awake and Breathe ist in einer limitierten Auflage von 1000 einzeln nummerierten Exemplaren auf durchscheinend grün-weiß marmoriertem Vinyl erhältlich und enthält ein 4-seitiges Booklet mit Songtexten.
Künstler: B*Witched
Titel: Awake and Breathe
Label: Music On Vinyl
Erscheinungsdatum: 11.08.2023
Auflage: 1.000
! Bitte immer die Beschreibung (Variante/Ausführung) auf den Verkaufsplattformen beachten !
Das Datum basiert auf Vorabinformationen unserer Partner. Es ist ohne Gewähr und kann sich jederzeit ändern.