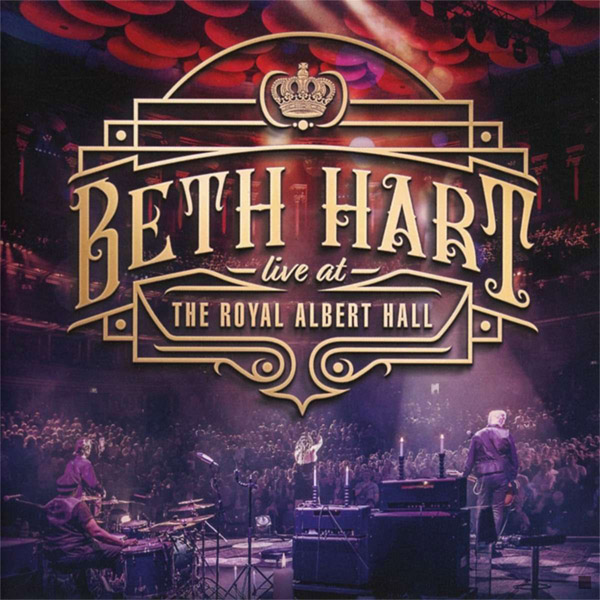 Gänsehaut-Live-Best-Of
Die Royal Alber Hall gehört zu den berühmtesten Konzertlocations der Welt. Nach Stars wie Deep Purple, Adele, The Who, Bob Dylan oder ihrem Lieblingsduettpartner Joe Bonamassa meldet sich 2018 endlich auch Beth Hart mit einem Livealbum aus der Londoner Konzerthalle.

»Beth Hart: Live At The Royal Albert Hall« wurde am 4. Mai 2018 aufgezeichnet. Die Singer-Songwriterin mit der kraftvollen rauchigen Stimme präsentierte auf der Bühne einen rund zweistündigen und 23-Songs starken Karriererückblick mit Songs wie »As Long As I Have A Song«, »Your Heart Is As Black As Night«, »Leave The Light On«, »Picture In A Frame«, »Caught Out In The Rain« und vielen mehr. Einen ersten Vorgeschmack gab es bereits mit der Auskopplung von »As Good As It Gets«.

Ein Livealbum mit Gänsehautfaktor, ein Best-of aus 25 Jahren: »Beth Hart: Live At The Royal Albert Hall«.
Künstler: Beth Hart
Titel: Live At The Royal Albert Hall
Label: Mascot
Erscheinungsdatum: 26.05.2023
Auflage: n/a
! Bitte immer die Beschreibung (Variante/Ausführung) auf den Verkaufsplattformen beachten !
Das Datum basiert auf Vorabinformationen unserer Partner. Es ist ohne Gewähr und kann sich jederzeit ändern.