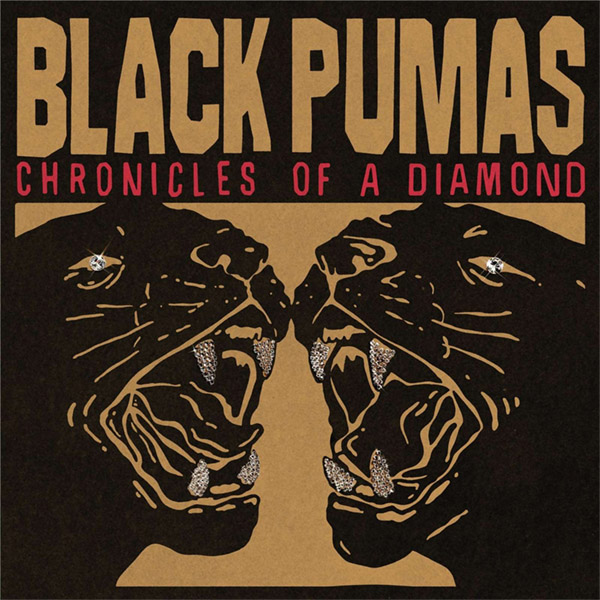 Ihr neues Album »Chronicles of a Diamond« erscheint bei ATO Records. Produziert von Quesada und hauptsächlich abgemischt vom sechsfachen Grammy-Preisträger Shawn Everett (Alabama Shakes, The War on Drugs), übernimmt Burton auf den zehn Songs die Rolle des Co-Produzenten und lässt seine freigeistige Musikalität in jeden Track einfließen.
»It felt like a metamorphosis in a way that was both beautiful and difficult, but in the end feels more true to who we are as collaborators«, erzählt der Sänger. Die Songs entstanden zwar im Studio, fangen aber definitiv auch die verrückte Energie ein, die während den Live-Shows der beiden entsteht. Das endet in einem besonderem Hybrid aus Soul und symphonischem Pop, der verrückter und extravaganter als sein Vorgänger komponiert wurde. Inklusive unerwartete Ausflüge in Jazz-Funk und psychedelische Gefilde samt hypnotischen Rhythmen, wilden Gitarrenriffs und stimmungsvollen Mellotron-Melodien, die eine tranceartige Euphorie ausstrahlen. »With this album I felt very free in my vocal performance, which has a lot to do with Adrian hearing something in my voice and helping me to explore that«, ergänzt Burton.
Als Black Pumas 2019 ihr selbstbetiteltes Debüt veröffentlichten, löste das Duo aus Austin eine Reaktion aus, die fast so außergewöhnlich und mitreißend war wie ihre Musik selbst. Gefeiert von den Medien, hagelte es insgesamt 6 Grammy Award-Nominierungen (darunter Best New Artist und Album of the Year). Neben Live-Auftritten bei den genannten Grammy Awards, spielten die Black Pumas außerdem bei der Übertragung des NFL Drafts sowie zur Amtseinführung von Joe Biden. Sie tourten durch ganz Europa sowie Nord- und Südamerika und waren bei bekannten Late-Night-Shows wie Jimmy Fallen, Jimmy Kimmel, Ellen DeGeneres oder Stephen Colbert zu sehen. Ihr Album verkaufte sich über eine Millionen Mal, alleine ihre Single »Colors« steht inzwischen bei über 450 Millionen Streams. Nun ist es an der Zeit, das zweite Kapitel der Band aufzuschlagen.
Erhältlich als:
Limited Edition "Clear" Vinyl
Limited Edition "Clear" Vinyl +Artprint
Limited Edition "Transparent Red" Vinyl
Künstler: Black Pumas
Titel: Chronicles Of A Diamond
Label: ATO
Erscheinungsdatum: 27.10.2023
Auflage: n/a
! Bitte immer die Beschreibung (Variante/Ausführung) auf den Verkaufsplattformen beachten !
Das Datum basiert auf Vorabinformationen unserer Partner. Es ist ohne Gewähr und kann sich jederzeit ändern.