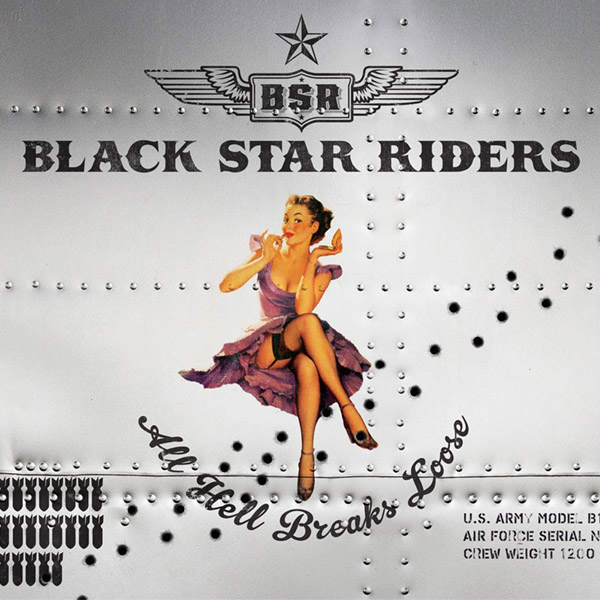 Der Reprint zum 10-Jährigen Jubiläum von Black Star Riders »All Hell Break Loose« erscheint als limitierte orangene Doppel-LP.
Rezensionen
»Großes Erbe, großes Album: ein würdiges Thin-Lizzy-Vermächtnis!« (Ben Foitzik, CLASSIC ROCK)
»Black Star Riders transportieren den Thin Lizzy-Spirit ohne Qualitätsverluste in die Gegenwart.​« (Thomas Kupfer, ROCK HARD)
»Black Star Riders finden in Lizzy-logischer Konsequenz mit zeitlosem Hard Rock zur eigenen Charakter-Note.​« (Frank Thiessies, METAL HAMMER)
»Spirit of Lynott, soul of Warwick.​ This is class!« (Jake B.​, Stiff Little Fingers)
Künstler: Black Star Riders
Titel: All Hell Breaks Loose
Label: Nuclear Blast
Erscheinungsdatum: 26.05.2023
Auflage: n/a
! Bitte immer die Beschreibung (Variante/Ausführung) auf den Verkaufsplattformen beachten !
Das Datum basiert auf Vorabinformationen unserer Partner. Es ist ohne Gewähr und kann sich jederzeit ändern.