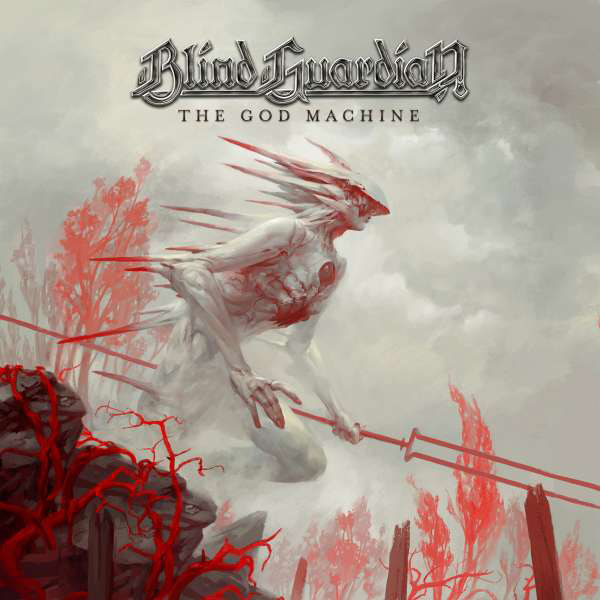 Sieben lange Jahre nach der letzten BLIND GUARDIAN Platte ist "The God Machine" der sehnsüchtig erwartete Schulterschluss zwischen den frühen Neunzigern und der ausgebufften Raffinesse der Gegenwart. Ein beeindruckendes Album, das die letzten Werke keineswegs ignoriert, aber Komplexität und, Orchesterwucht bewusst in den Hintergrund rückt. "The God Machine" ist das "Imaginations From The Other Side" des Jahres 2022, komponiert, arrangiert und vor allem entfesselt von einer Band, die 27 Jahre Zeit hatte, ihren Stil zu perfektionieren. Dieser Spagat ist durchaus als Marschrichtung zu verstehen. "Wir wollten nicht einfach unsere Qualitäten von 1995 herausstellen, aber wir wollten diesen komplexen Weg definitiv nicht auf ewig weitergehen. 'The God Machine' ist ein Neuanfang für uns. Wir haben die Weichen neu gestellt und uns auf gewisse Dinge besonnen, die wir auf den letzten Alben ein wenig vernachlässigt haben."
"The God Machine" ist, das wird schnell offenbar, die mühelose Spitze ihres bisherigen Schaffens. Ein Album, das gar nicht erst versucht so zu tun, als wären es noch die Neunziger, und sich stattdessen auf die Muskelerinnerung der damaligen Zeit verlässt. Hochgradig infektiös, beseelt von den Frodos, Peter Pans und Kapitän Nemos der Vergangenheit, ein packendes, aggressives, hochmelodisches und bei aller Zugänglichkeit brillant arrangiertes Album, beseelt von Magie und dennoch kein reiner Eskapismus. Ein modernes Meisterwerk in der Tradition jener Werke, mit denen BLIND GUARDIAN in den Neunzigern nach den Sternen griffen. Oder einfach ausgedrückt: "The God Machine" ist der Fantasy-Metal-Jungbrunnen, auf den unzählige Fans so lange gewartet haben.
Erhältlich in folgenden Versionen:
bei jpc
Standard Black
Picture Discs
---
bei amazon
Standard Black
Picture Discs
---
bei EMP
Standard Black
Picture Discs
Red/Black marbled
Crystal-Clear/Red marbled exclusive (300 Stück)
Künstler: Blind Guardian
Titel: The God Machine
Label: Nuclear Blast
Erscheinungsdatum: 02.09.2022
Auflage: Clear/ Red Marbled 300
! Bitte immer die Beschreibung (Variante/Ausführung) auf den Verkaufsplattformen beachten !