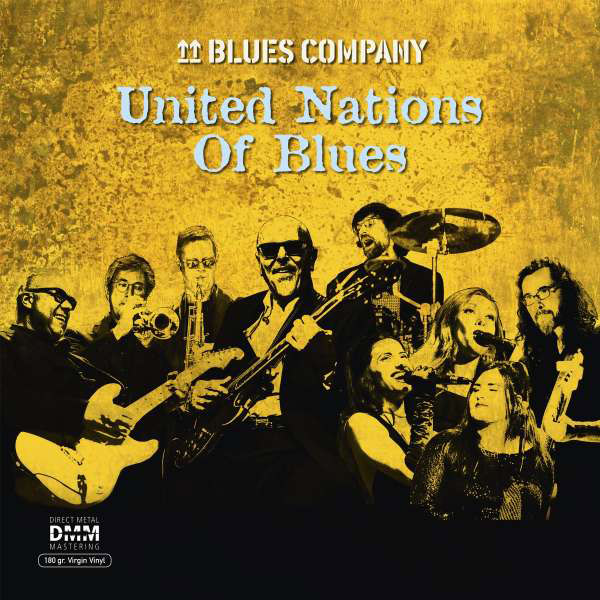 Die Osnabrücker Blues Company nutzte die Zeit während der Pandemie, um Songs für ein neues Studioalbum zu schreiben. Das Album ist vollendet, doch für dessen Aufnahme führte der Weg dann nicht etwa ins Studio, sondern: Die Band wurde zum Bluesfestival nach Lahnstein im Herbst 2022 eingeladen, wo ihr Auftritt vom SWR (Radio & TV) aufgezeichnet wurde. Eine gebührende Premiere für die neuen Stücke!
Der Clou ist jetzt also, dass die super gelungene Aufzeichnung der exzellent performten Songs eine Studio-Einspielung überflüssig und uninteressant machte für das neue Album »United Nations Of Blues«. Die Musikerinnen und Musiker der Blues-Company haben die Live-Atmosphäre mit Publikum der Studioarbeit schon immer vorgezogen.
Zu hören gibt es ab 2023 dieses Konzert komplett auf CD bzw. Doppel-LP!
Mit den 14 live eingespielten Titeln: acht neue, zwei neu arrangierte ältere Blues-Co.-Nummern und vier Standards ist ein ausgewogener Mix aus Alt und Neu entstanden.
! handsigniert, exklusiv für jpc!
Künstler: Blues Company
Titel: United Nations Of Blues
Label:  in-akustik GmbH & Co.KG
Erscheinungsdatum: 24.03.2023
Auflage: n/a
! Bitte immer die Beschreibung (Variante/Ausführung) auf den Verkaufsplattformen beachten !
Das Datum basiert auf Vorabinformationen unserer Partner. Es ist ohne Gewähr und kann sich jederzeit ändern.