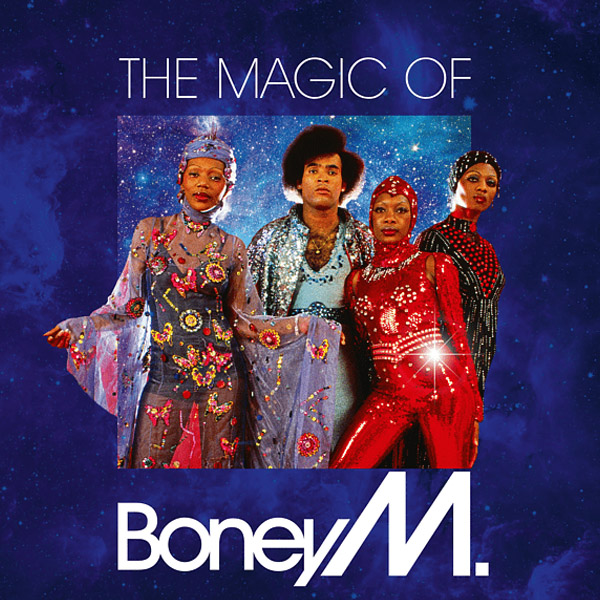 1976 – das Jahr von Boney M.'s erstem #1-Hit "Daddy Cool" und die Geburtsstunde einer außergewöhnlichen Musikkarriere, die folgen sollte. Boney M. können als die Helden der Disco-Ära bezeichnet werden und es ist keine Frage, warum ihre Best-of-Veröffentlichung einst "THE MAGIC OF BONEY M." genannt wurde: Es war schon immer ein Denkmal für diese Supergruppe, denn es versammelt die Schätze dieser Zeit und hat definitiv ihre eigene Magie! Man denke an Balladen wie "El Lute" oder die Weihnachtsversion von "Mary's Boy Child", die auf der ganzen Welt berühmt wurde. Ihr bekanntes Stück "Rivers Of Babylon" aus dem Jahr 1978 bereichert die Trackliste. Zusammen mit den anderen #1-Tracks "Sunny" oder "Ma Baker"; "Brown Girl in The Ring"; "Rasputin"; aber auch "Belfast" und "Hooray! Hooray! It's A Holi-Holiday" sind enthalten. Es ist Musik für das ganze Jahr, es ist Musik für das ganze Leben.
Während "Sunny" in seiner Mousse T. Remix-Version bereits gefeiert wurde, finden sich hier zwei weitere neue Remixe auf der Kopplung:
– Zum einen der frische Remix von "Daddy Cool" von LIZOT
– Und eine weitere Besonderheit, die ebenfalls erst 2021 erschienen ist: Die Majestic-Remix-Version von "Rasputin" Sie bringen die Disco-Ära auf eine neue Bühne!
+ Bislang unveröffentlichtes Material
Aber das ist noch nicht alles:
– Frank Farian lieferte auch "By the Rivers of Babylon" in einer bisher unveröffentlichten spanischen Version.