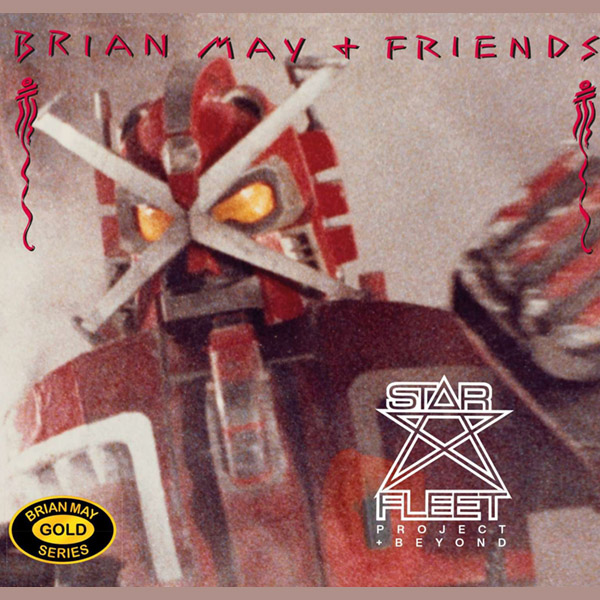 "Brian May + Friends: Star Fleet Project" ist die dritte Veröffentlichung der 'Brian May Gold Series', die erstmals 1983 erschien. Begleitet von den Rockgrößen Edward Van Halen, Alan Gratzer, Phil Chen und Fred Mandel wurde das Ergebnis ihrer legendären Aufnahmesessions auf einem Mini-Album mit drei Tracks festgehalten.
Zur Feier des 40-jährigen Jubiläums wurde "Star Fleet Project" komplett neu aufgesetzt. Brian und sein Studioteam (die Queen-Toningenieure Justin Shirley-Smith und Kris Fredriksson) haben einen neuen 2023-Mix der Sessions aus den originalen Multitrack-Masterbändern erstellt und das Artwork digitalisiert.
Ab dem 14.07.2023 erhältlich als 1LP, 1CD und Ltd. Deluxe 2CD+LP+7″ Box-Set.
Die 2CD+LP+7″ Star Fleet Sessions Deluxe Edition besteht aus:
– CD1 Star Fleet Project & Beyond: 2023 Mixe von Star Fleet Project + Cynthia Fox Interview + Rockline Radio Interview + Let Me Out & We Will Rock You live in Los Angeles.
– CD2 The Complete Sessions: alle bisher unveröffentlichten Studio-Sessions.
– LP: 2023 Mix von Star Fleet Project auf 180g rot gefärbtem Vinyl
– 7″: exklusive Single mit "Star Fleet (edited single version)" auf Seite A und "Son Of Star Fleet" auf Seite B.
– Exklusive Star Fleet Project-Emaille-Plakette
– 32-seitiges farbiges Booklet mit Original-Artwork und -Text.
Künstler: Brian May
Titel: Star Fleet Sessions
Label: EMI
Erscheinungsdatum: 14.07.2023
Auflage: n/a
! Bitte immer die Beschreibung (Variante/Ausführung) auf den Verkaufsplattformen beachten !
Das Datum basiert auf Vorabinformationen unserer Partner. Es ist ohne Gewähr und kann sich jederzeit ändern.