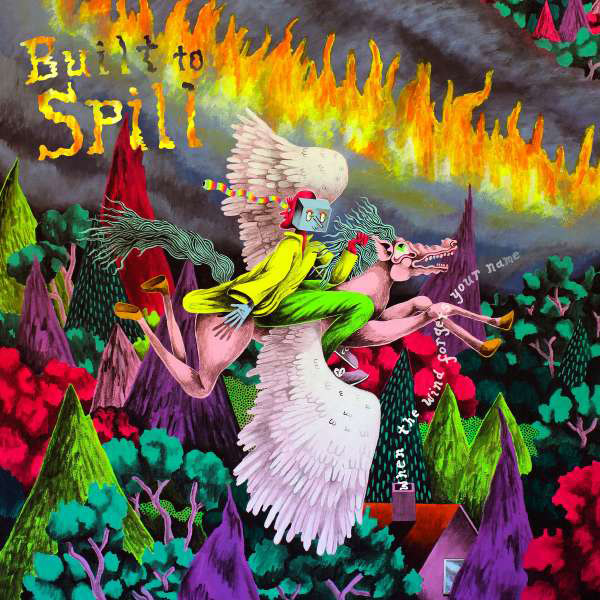 Seit ihrer Gründung im Jahr 1992 wollte der Gründer von Built to Spill, Doug Martsch, seine geliebte Band als ein kollaboratives Projekt sehen, als eine sich ständig weiterentwickelnde Gruppe von außergewöhnlichen Musikern, die gemeinsam Musik machen und live spielen.
»Ich wollte das Lineup aus vielen Gründen ändern. Jedes Mal, wenn wir eine Platte fertigstellen, möchte ich, dass die nächste völlig anders klingt. Es macht Spaß, mit Leuten zu spielen, die neue Stile und Ideen einbringen«, sagt Martsch. »Und es ist schön, in einer Band mit Leuten zu sein, die mich noch nicht satt haben.«
Nach mehreren Alben und EPs auf Independent-Labels im pazifischen Nordwesten, darunter der unverkennbar kanonische Indie-Rock-Klassiker There's Nothing Wrong With Love, der 1994 auf dem Sub Pop-Ableger Up Records erschien, stand Martsch von 1995 bis 2016 bei Warner Brothers unter Vertrag. In dieser Zeit nahmen er und seine wechselnden Mitstreiter sechs weitere, unbestreitbar großartige Alben auf – Perfect From Now On, Keep It Like a Secret, Ancient Melodies of the Future, You In Reverse, Untethered Moon, There Is No Enemy. Außerdem gab es ein Live-Album und ein Solo-Album, Now You Know. Während der tadellose Katalog der Band der Einstieg ist, ist Built to Spill live eine eigene, unverzichtbare FORCE: schwere, psychedelische, melodische und viszerale Melodien, die aus Verstärkern dröhnen, die klingen, als würden sie von Mack Trucks angetrieben.
Das Ergebnis ist When the Wind Forgets Your Name, eine komplexe und kohärente Mischung aus den unterschiedlichen musikalischen Ideen der Künstler. Zusammen mit den poetischen Texten und Themen von Built to Spill ergibt sich aus den Experimenten und der Liebe zum Detail ein Album voller einzigartiger, lebendiger und zeitloser Klänge.