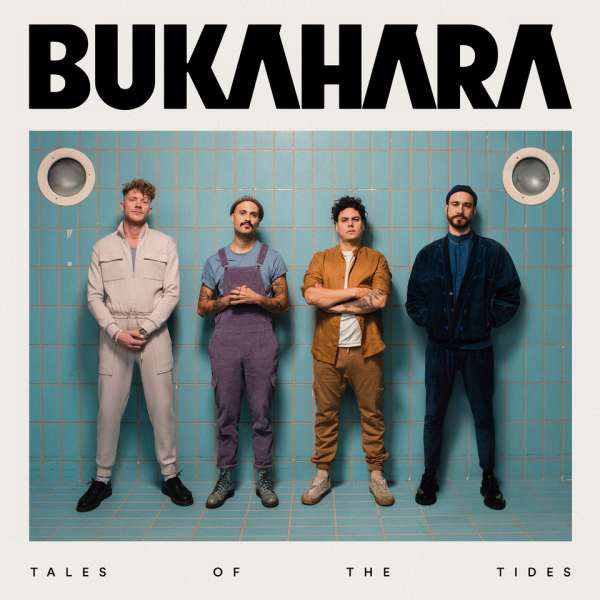 Mit »Tales of The Tides« legt die Global-Folkband Bukahara ihre bislang homogenste Musik vor. Das neue Album der größten unbekannten Band Deutschlands basiert auf sehnsuchtsvoller Rootsmusik und ist geprägt von einem postmigrantischen, grenzüberschreitenden und freiheitlichen Selbstverständnis. Damit gehen Bukahara jetzt in die größten Hallen.
Darum geht es auf »Tales of The Tides«, dem wunderbaren neuen Album der Global-Folkband Bukahara: unser gestörtes Verhältnis zur Natur und untereinander, die Agonie und den Zynismus, vor allem aber um den unbeirrbaren Glauben an Veränderung und Menschlichkeit, an eine liberale Mehrheitsgesellschaft und internationale Solidarität.
Die Lieder, die Soufian Zoghlami zu diesen Themen geschrieben hat, sind ihrerseits freiheitlich und international, vor allem aber sind es die bislang besten Songs dieser Karriere. Die Musik von Bukahara ist auch auf »Tales of The Tides« immer noch durchdrungen von nordafrikanischen Einflüssen ebenso wie von Balkan-, Klezmer- und arabischen Akzenten. Ihre sich aus diesen Einflüssen ergebende Musik haben Bukahara indes zu einer Folk-Internationale gebündelt, die aktuell niemand so spielt wie sie.
Auf »Tales of The Tides« türmt sich diese Folk-Internationale zu einer Flut der ganz anderen Art auf: Ja, dieses Album beschreibt einen Flutzyklus. Aber einen lichtdurchfluteten, in dem Liebe, Verständnis, Menschlichkeit und Wärme zählen. Und Hoffnung, die ganz besonders. Themen, mit denen die größte unbekannte Band Deutschlands eigentlich in jedes Radio und jede Zeitung gehört.
Erhältlich als:
Limited Edition signiert, exklusiv für jpc!
Limited Edition "Red"
Künstler: Bukahara
Titel: Tales Of The Tides
Label: BML
Erscheinungsdatum: 24.02.2023
Auflage: n/a
! Bitte immer die Beschreibung (Variante/Ausführung) auf den Verkaufsplattformen beachten !