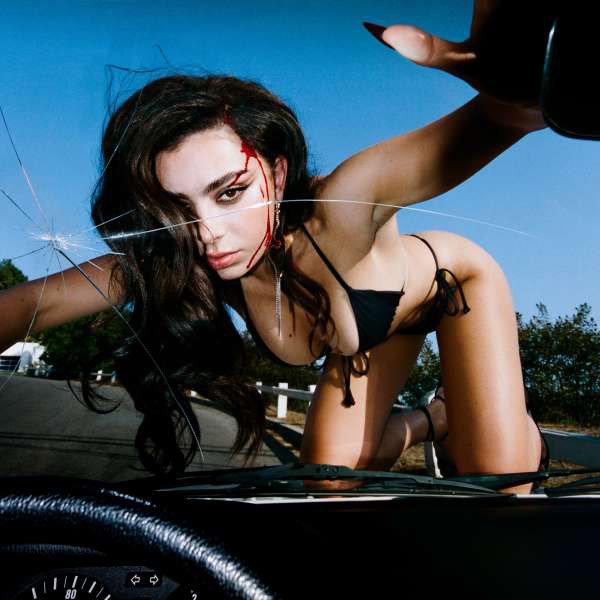 Zauber, Flüche, neues Album
Charli XCX veröffentlicht 2022 ein neues Album. »Crash« heißt der Nachfolger von »How I'm Feeling Now« aus dem Jahr 2020, das fünfte Studioalbum der englischen Sängerin und Songwriterin, die damit gleichzeitig ihre Zusammenarbeit mit ihrem Label Atlantic Record beendet. In einem offenen Brief schrieb sie, es sei »das fünfte und letzte Album in meinem Plattenvertrag«.

Für die Platte holte sich Charli XCX gleich eine ganze Mannschaft namhafter Kollegen und Produzenten ins Studio. In einem Statement schrieb sie: »Ich konnte eine unglaubliche Gruppe von Produzenten und Kollaborateuren dazu bringen, an ›Crash‹ mitzuwirken, indem ich meine Femme-Fatale-Kräfte und eine Vielzahl von dunklen Zaubern und Flüchen einsetzte. Einige von ihnen sind A. G. Cook, George Daniel, Deaton Chris Anthony, Lotus IV, Caroline Polachek, Christine and the Queens, Oscar Holter, Digital Farm Animals, Rina Sawayama, Ian Kirkpatrik, Jason Evigan, Justin Raisen, Ariel Rechtshaid, Ilya, Oneohtrix Point Never, Jon Shave und Mike Wise. Sie werden alle für immer in meinem Keller eingeschlossen bleiben.«

Mit den Songs »Good Ones« und »New Shapes« veröffentlichte Charli schon im September und November zwei Singleauskopplungen. In letzterer ist die Sängerin neben Bunny-Is-A-Rider-Sängerin Caroline Polachek und der französischen Singer-Songwriterin Christine And The Queens zu hören, die sie als ihre »dämonisch talentierten Freunde« bezeichnete. Besonders »New Shapes« wurde von Kritikern positiv aufgenommen, da er sich vom Hyperpop ab- und dem Synthie-Pop zuwendet.

Geboren in Cambridge und aufgewachsen in Start Hill, Essex, startete Charli XCX, die mit bürgerlichem Namen Charlotte Emma Aitchison heißt, ihre musikalische Laufbahn im Jahr 2008, indem sie ihre Songs auf Myspace postete. 2010 unterzeichnete sie ihren ersten Plattenvertrag. Nach einer Reihe von Singles und Mixtapes kam 2013 ihr erstes Album »True Romance« und bis 2021 drei weitere Longplayer, darunter auch ein paar Top-20 Platzierungen.