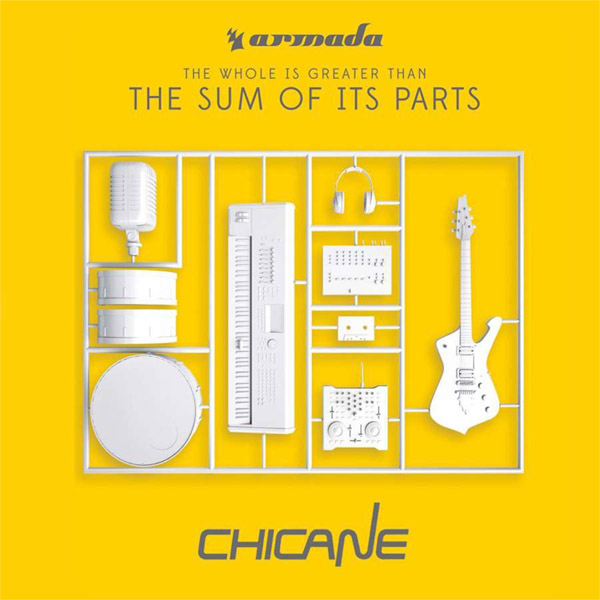 Nicholas Bracegirdle, auch bekannt als Chicane, ist ein britischer Elektronikmusiker, Komponist und Produzent. Er wird oft als einer der wichtigsten Begründer des Trance angesehen. Im Jahr 2015 veröffentlichte Chicane sein sechstes Album "The Whole Is Greater Than The Sum Of Its Parts". Der Titel bezieht sich direkt auf ein Zitat des griechischen Philosophen Aristoteles.
Das Album brachte sechs Singles hervor: "One Thousand Suns", "One More Time", "No More I Sleep", "Still With Me", "Oxygen" & "Fibreglasses" und enthält Auftritte von Lisa Gerrard, Christian Burns, Duane Harden, und Ferry Corsten u. a.
"The Whole Is Greater Than The Sum" ist zum ersten Mal auf Vinyl erhältlich, und zwar in einer limitierten Auflage von 1000 einzeln nummerierten Exemplaren auf weißem, marmoriertem Vinyl in einem Gatefold-Sleeve mit Deluxe-Lederlaminat-Oberfläche.
Künstler: Chicane
Titel: The Whole Is Greater Than The Sum Of Its Parts
Label: Music On  Vinyl
Erscheinungsdatum: 14.07.2023
Auflage: 1.000
! Bitte immer die Beschreibung (Variante/Ausführung) auf den Verkaufsplattformen beachten !
Das Datum basiert auf Vorabinformationen unserer Partner. Es ist ohne Gewähr und kann sich jederzeit ändern.