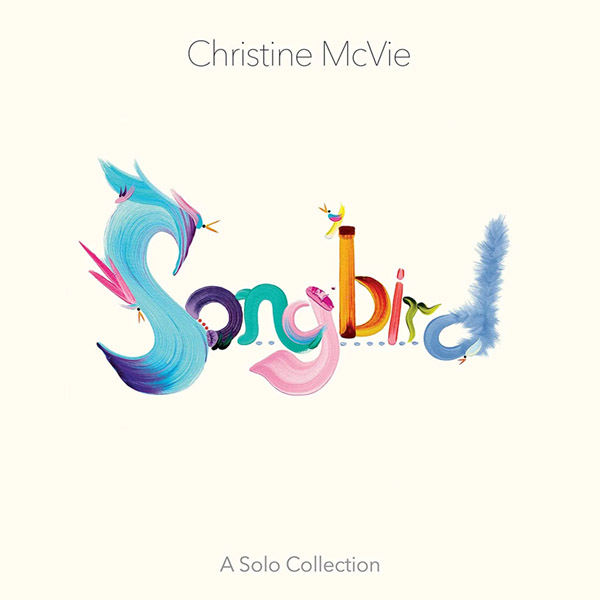 Christine McVie war nicht nur Songwriterin und Sängerin von einigen der größten Hits von Fleetwood Mac ("Don't Stop", "Everywhere" und "Little Lies"), sondern hat während ihrer Rock & Roll Hall Of Fame Karriere auch einige atemberaubende Soloalben veröffentlicht. Rhino stellt diese Aufnahmen in den Mittelpunkt der allerersten Compilation, die McVie als Solokünstlerin hervorhebt.
Die Compilation enthält Songs, die von dem legendären Produzenten Glyn Johns remastert wurden. Er hat für das Projekt eng mit McVie zusammengearbeitet. "SONGBIRD" enthält eine Auswahl von Songs aus zwei ihrer Soloalben – "Christine McVie" von 1984 und "In The Meantime" von 2004 – sowie zwei bisher unveröffentlichte Studioaufnahmen, darunter "Slowdown", das ursprünglich für den Film "American Flyers" von 1985 geschrieben wurde.
McVie sagt über "Slowdown": "Ich wurde gebeten, einen Song für einen Film über einen Radsportwettbewerb zu schreiben. Also dachte ich, wir probieren es mal. Deshalb ist der Text auch eine Mischung aus Liebeslied und Radfahren. Er ist wirklich gut geworden, aber sie haben den Song am Ende nicht verwendet. Wir fanden das sehr schade und Verschwendung, deswegen ist er nun hier zu hören."
Ein weiterer Song, der nie veröffentlicht wurde, ist "All You Gotta Do" – ein Duett, das Christine mit George Hawkins aufgenommen hat, während sie an dem Album "In The Meantime" gearbeitet hat. Der Track wurde nie fertig und Johns fügte Ricky Peterson an der Hammondorgel sowie Ethan Johns an Schlagzeug und Gitarre hinzu.
Ein weiterer unveröffentlichter Song ist eine neue Orchesterversion von "Songbird" aus dem Fleetwood Mac Album "Rumors". Der Song ist zu einem der Markenzeichen von McVie geworden. Die neue Version kombiniert McVies ikonischen Gesang aus der Originalaufnahme mit einem wunderschönen neuen Streicherarrangement des mit sechs Grammy preisgekrönten Komponisten und Arrangeurs Vince Mendoza.
"SONGBIRD" geht zurück bis ins Jahr 1984 für eine Auswahl von Tracks von Christine McVie, bei denen sie von mehreren legendären Musikern begleitet wird. Auf "The Challenge" sind Backing-Vocals ihrer Fleetwood Mac-Bandkollegin Lindsey Buckingham sowie Eric Clapton an der Leadgitarre zu hören. "Ask Anybody" ist ein Song, den McVie gemeinsam mit Steve Winwood geschrieben hat, der Backing-Vocals und Piano beisteuerte.
Der Großteil von "SONGBIRD" stammt aus dem 2004 veröffentlichten Album "In The Meantime". Zu den Höhepunkten gehören der Top-40-Hit "Friend" sowie "Sweet Revenge", einer von mehreren Songs auf der Platte, die McVie zusammen mit ihrem Neffen Dan Perfect geschrieben hat, der auch bei der Produktion des Albums mitwirkte.
Für die Liner Notes, die "SONGBIRD" beiliegen, führte McVie ein Gespräch mit dem gefeierten englischen Radio-DJ und Rundfunksprecher Johnnie Walker, in dem sie sich über jeden Song aus der Sammlung unterhielten.
Künstler: Christine McVie
Titel: Songbird – A Solo Collection
Label: Rhino
Erscheinungsdatum: 24.06.2022
Auflage: n/a
! Bitte immer die Beschreibung (Variante/Ausführung) auf den Verkaufsplattformen beachten !