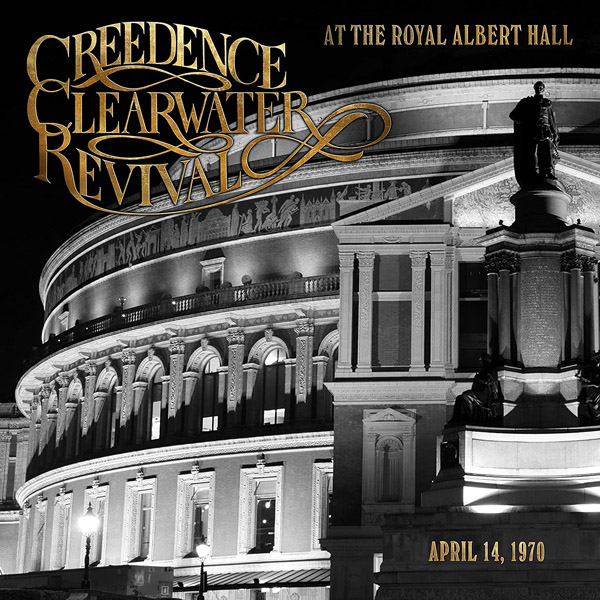 Seit Jahren kursieren Gerüchte über eine lange verschollene Aufnahme von Creedence Clearwater Revival, die bei ihrem Konzert im April 1970 in der Londoner Royal Albert Hall aufgenommen wurde. Alles begann 1980 – fast ein Jahrzehnt, nachdem sich die Wege der Rock and Roll Hall of Famers getrennt hatten – als ein CCR-Live-Album fälschlicherweise als "The Royal Albert Hall Concert" betitelt wurde. Schnell stellte sich heraus, dass die Aufnahme nicht aus dem historischen Londoner Veranstaltungsort stammte, sondern von einem Konzert im Januar 1970 im Oakland Coliseum in Kalifornien.
Während das Album mit korrigierenden Informationen versehen und für spätere Produktionen ordnungsgemäß in "The Concert" umbenannt wurde, blieb die tatsächliche Aufnahme aus der Royal Albert Hall unveröffentlicht … bis jetzt! Dieses Album ist die erste offizielle Veröffentlichung der mit Spannung erwarteten Aufnahme von Creedence Clearwater Revival in der Royal Albert Hall und bietet die komplette Live-Show dieses legendären Abends. Das feurige Set enthält CCR-Klassiker wie "Fortunate Son", "Proud Mary", "Born on the Bayou", "Travelin' Band" und vieles mehr.
Künstler: Creedence Clearwater Revival
Titel: At The Royal Albert Hall – April 14, 1970
Label: Concord
Erscheinungsdatum: 16.09.2022
Auflage: n/a
! Bitte immer die Beschreibung (Variante/Ausführung) auf den Verkaufsplattformen beachten !