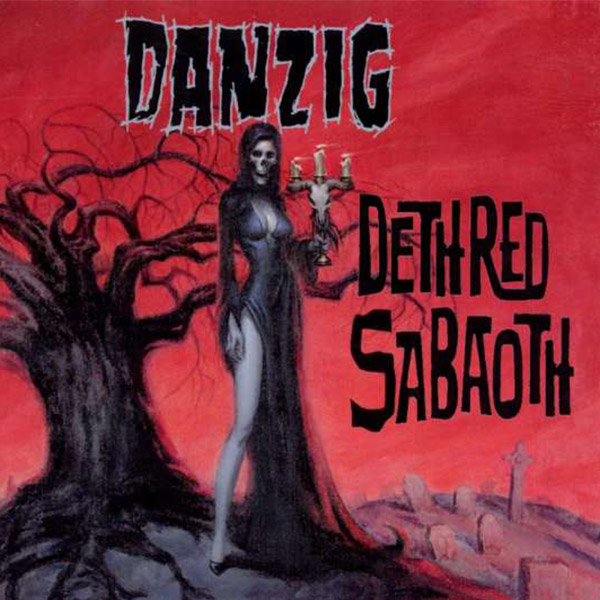 Das 9. Danzig-Album auf Colored Vinyl
Danzigs »Deth Red Sabaoth« gibt es 2022 wieder auf Platte, und zwar als limitierte LP auf Black / Red Inkspot Vinyl.

»Deth Red Sabaoth« ist das neunte Studioalbum der amerikanischen Heavy-Metal-Band. Es erschien ursprünglich am 22. Juni 2010.

Fast zwei Jahre arbeiteten Danzig an der Platte, die die erste Veröffentlichung der Band nach sechsjähriger Releasepause, seit »Circle Of Snakes« von 2004 war. In dieser Zeit hatte Frontmann Glenn Danzig allerdings 2006 sein zweites Soloalbum »Black Aria II« veröffentlicht, während die Band Danzig 2007 eine Kollektion mit unveröffentlichtem Material mit dem Titel »The Lost Tracks Of Danzig« herausbrachte.

Aufgenommen wurde »Deth Red Sabaoth« in der Sunset Lodge in Los Angeles und den Paramount Studios in Hollywood. Glenn Danzig produzierte das Album selbst, nahm die meisten Bass-Spuren auf und spielte sogar Schlagzeug im Song »Black Candy«. Als Singles wurden die Songs »On A Wicked Night« und »Ju Ju Bone« ausgekoppelt.

»Deth Red Sabaoth« erreichte Platz 35 der US-Billboard 200.
Limitiert auf 1000 Stück.