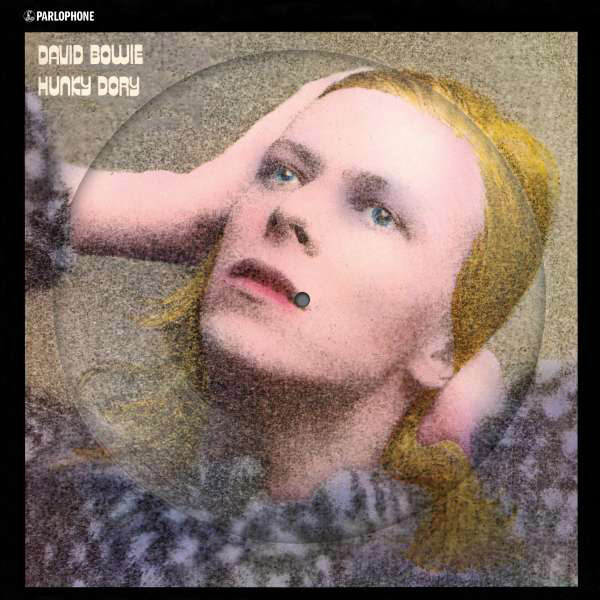 17. Dezember 2021 – Heute vor 50 Jahren veröffentlichte David Bowie sein viertes Studioalbum "Hunky Dory", das zu einem weiteren Klassiker in seinem Œuvre werden sollte. Um das goldene Jubiläum des Albums gebührend zu feiern, bringt Parlaphone eine Vinyl-Sonderveröffentlichung auf den Markt.
Am 7. Januar 2022, einen Tag vor Bowies 75. Geburtstag und auf den Tag genau 50 Jahre nach der UK-Veröffentlichung der Album-Single "Changes", wird "Hunky Dory" als limitierte 50th Anniversary Picture Disc erscheinen, die das Vinyl-Remaster von 2015 und ein Poster mit dem kommentierten Bild des Albums enthält.
Obwohl "Hunky Dory" heute weithin als eines der besten Alben aller Zeiten gilt, konnte es sich bei seiner Veröffentlichung 1971 in den Albumcharts zunächst nicht durchsetzen. Erst im August 1973 erreichte es schließlich die Top 5 in Großbritannien, befeuert durch einen Re-Issue der Single "Life On Mars?", die nach Bowies Durchbruch mit dem Album "The Rise and Fall of Ziggy Stardust and the Spiders from Mars" (1972) wiederveröffentlicht wurde.
Künstler: David Bowie
Titel: Hunky Dory
Label: Parlophone
Erscheinungsdatum: 07.01.2022
Auflage: n/a