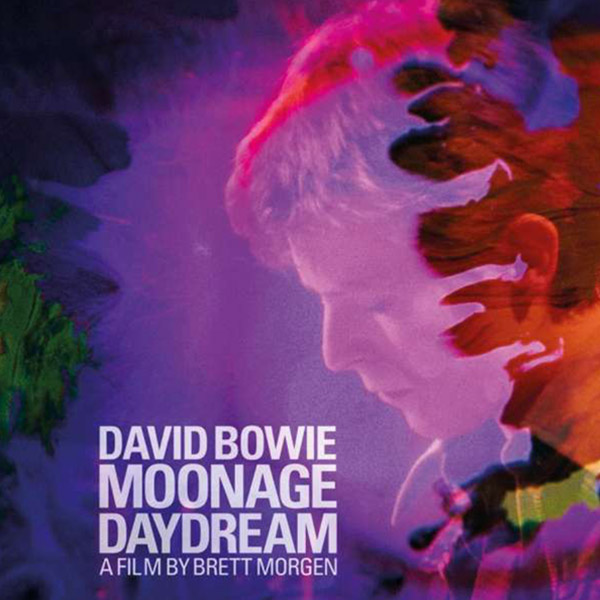 Im September 2022 läuft in den Kinos »Moonage Daydream« an, der erste offiziell genehmigte Film über David Bowie. Das Begleitalbum auf Vinyl zu dem hochgelobten Dokumentarfilm von Regisseur Brett Morgen (u. a. »The Kid Stays in the Picture«, »Kurt Cobain: Montage of Heck«, »Jane«) erscheint am 31.3.2023, über Parlophone Records.
»Moonage Daydream« beleuchtet das Leben und Genie von David Bowie, einem der produktivsten und einflussreichsten Künstler der jüngeren Musikgeschichte. Auf Spielfilmlänge nimmt uns Brett Morgen mit in die Welt Bowies, erforscht anhand von großartigem, vielfältigem und nie zuvor gesehenem Filmmaterial, Live-Auftritten und Musik (Morgen sichtete vier Jahre die Archive des David Bowie Estates) seine kreative, musikalische und spirituelle Reise. Durch den Film führt uns dabei die Erzählerstimme von David Bowie selbst.
Das Begleitalbum zu »Moonage Dream« enthält Songs aus Bowies gesamter Karriere, darunter bisher ungehörtes Material, speziell für den Film und dieses Album angefertigte Mixe und Gesprächspassagen Bowies. Zu den Highlights des Tracklistings zählen ein bisher unveröffentlichtes Live-Medley von »The Jean Genie / Love Me Do / The Jean Genie«, aufgenommen beim berühmt-berüchtigten letzten Ziggy-Stardust-Konzert im Londoner Hammersmith Odeon 1973 und mit Jeff Beck an der Gitarre. Weitere Raritäten sind eine frühe Version des Hunky-Dory-Favoriten »Quicksand« und eine bisher unveröffentlichte Live-Version von »Rock'n'Roll With Me«, mitgeschnitten bei der legendären »Soul Tour« 1974.
Einen ersten Appetizer gibt es schon heute in Form von »Modern Love (Moonage Daydream Remix)«. Einer von Bowies größten und weltweit beliebtesten Hits wird uns hier in einem einzigartigen Mix auf neue Weise nahegebracht, beginnend mit dem isolierten Piano-Motiv des Tracks, das zum Refrain zunehmend an Stärke gewinnt, bevor uns die a cappella gesungenen Backing Vocals aus dem Track hinausgeleiten – ein faszinierender Einblick in die einzelnen Elemente eines allseits bekannten und geliebten Klassikersongs.
Künstler: David Bowie
Titel: Moonage Daydream – Music From The Film
Label: Parlophone
Erscheinungsdatum: 31.03.2023
Auflage: n/a
! Bitte immer die Beschreibung (Variante/Ausführung) auf den Verkaufsplattformen beachten !
Das Datum basiert auf Vorabinformationen unserer Partner. Es ist ohne Gewähr und kann sich jederzeit ändern.