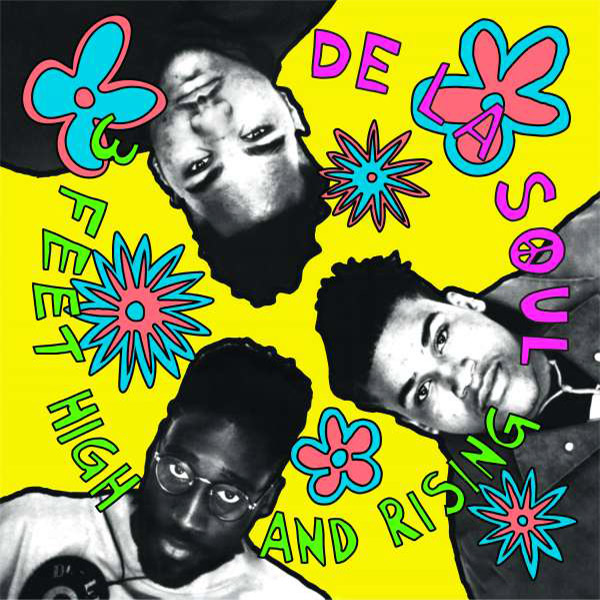 3 Feet High and Rising ist das Debüt-Studioalbum des Hip-Hop-Trios De La Soul und wurde am 3. März 1989 veröffentlicht.
Es markierte die erste von drei Zusammenarbeiten in voller Länge mit dem Produzenten Prince Paul, die zum kritischen und kommerziellen Höhepunkt für beide Parteien werden sollte. Sowohl in der Kritik als auch kommerziell war das Album ein Erfolg. Es enthält die Singles »Me Myself and I«, »The Magic Number«, »Buddy« und »Eye Know«.
Der Titel des Albums stammt von dem Johnny Cash-Song »Five Feet High and Rising«. Es ist in den 200 Essential Rock Records von Rolling Stone und in den 100 Best Rap Albums von The Source aufgeführt. Als die Village Voice 1989 ihren jährlichen Pazz & Jop Critics Poll durchführte, wurde 3 Feet High and Rising auf Platz 1 gesetzt. Das Album wurde auch in die Liste der 500 besten Alben aller Zeiten des Rolling Stone aufgenommen.
De La Soul wurde 1989 inmitten des Booms des Gangsta-Rap veröffentlicht, der sich auf harte, konfrontative und gewalttätige Texte konzentrierte. Ihr einzigartig positiver Stil machte De La Soul schon mit der ersten Single »Me, Myself and I« zu einem Kuriosum. Aufgrund ihrer positiven Einstellung wurden sie von vielen Beobachtern als »Hippie«-Band bezeichnet, da sie das »D.A.I.S.Y. Age« (Da.Inner.Soul.Yall) proklamierten.
Bei 3 Feet High and Rising wirkten so unterschiedliche Künstler wie Hall & Oates, Steely Dan und The Turtles mit.