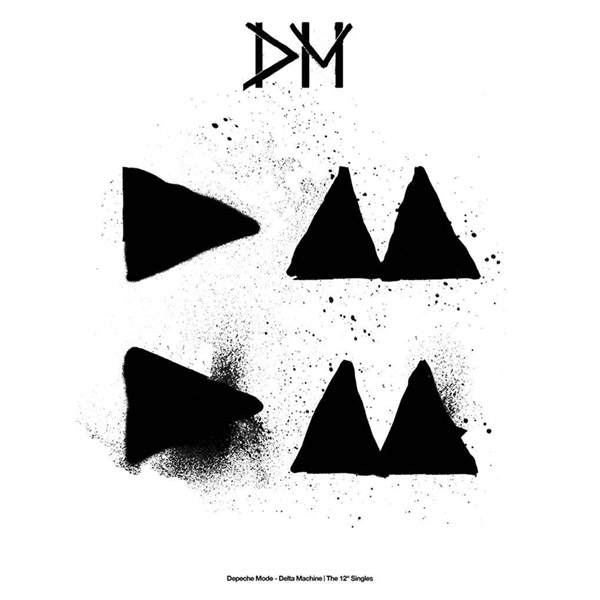 Das Set enthält sechs Maxi-Singles auf Vinyl, die die Single-Auskopplungen von Delta Machine featuren, der ersten LP, die die Band für Columbia Records einspielte: Heaven (Original-VÖ: März 2013),Soothe My Soul (Original-VÖ: Mai 2013) und Should Be Higher (Original-VÖ: Oktober 2013).
Auf Delta Machine | The 12″ Singles finden sich neben den Neuauflagen der Original-Maxis drei weitere, neu zusammengestellte Discs mit Remixes, Dub Mixes, Instrumental- und Live-Versionen, Radio-Mixes und dem Bonustrack »Goodbye (Gesaffelstein Remix)«.
Jedes Boxset dieser Serie widmet sich den Singles eines bestimmten Depeche Mode-Albums. Die Tracks der audiophilen Maxis wurden anhand der Original-Tapes geremastert. Im Design lehnen sich die Boxen an die ursprünglichen Alben an, die Cover der versammelten 12″-Scheiben entsprechen im Artwork ihren Originalen.
Depeche Mode nahmen ihr 13. Album Delta Machine 2012 im Sound Design Studio im kalifornischen Santa Barbara sowie in den Jungle City Studios in New York auf. Hier arbeiteten die Musiker zum dritten Mal mit Produzent Ben Hillier zusammen, der schon bei den vorausgegangenen Alben Playing The Angel (2005) und Sounds Of The Universe (2009) mit an Bord gewesen war.
Abgemischt wurde der Longplayer vom legendären Tontechniker Flood, der auch auf Violator (1990) und Songs of Faith and Devotion (1993) an den Reglern stand.
Nach dem LP-Release im März 2013 stellte die Band ihr neues Werk live auf der Delta Machine-Tour vor, die am 4. Mai in Nizza startete und am 7. März 2014 in Moskau endete.
Künstler: Depeche Mode
Titel: Delta Machine – The 12″ Singles
Label: Sony
Erscheinungsdatum: 06.10.2023
Auflage: n/a
! Bitte immer die Beschreibung (Variante/Ausführung) auf den Verkaufsplattformen beachten !
Das Datum basiert auf Vorabinformationen unserer Partner. Es ist ohne Gewähr und kann sich jederzeit ändern.