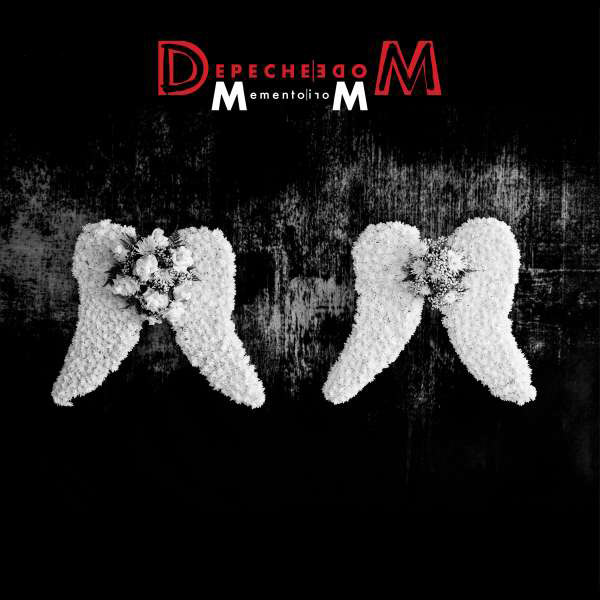 »Memento Mori« stellt Depeche Modes insgesamt 15. Studioalbum dar, während Gahan und Gore nach dem tragischen Tod von Bandmitgründer Andrew »Fletch« Fletcher im Jahr 2022 den ersten Longplayer in zweiköpfiger Besetzung vorlegen. Produziert von James Ford mit Unterstützung von Marta Salogni reifte »Memento Mori« während der Frühphase der weltweiten Covid-Pandemie heran; eine Periode, die auch einen thematischen Einfluss auf die Songs hatte.
Die 12 Albumtracks schlagen die Brücke zwischen einer Vielzahl von Stimmungen und musikalischen Texturen – angefangen beim bedrohlichen Opener bis zur Auflösung am Schluss spannt sich das Gefühlsspektrum von Paranoia und Besessenheit bis hin zu psychischer Befreiung und Freude sowie zahllosen emotionalen Zwischentönen.
Mit der Single »Ghosts Again« geht der Albumveröffentlichung von »Memento Mori« ein eindrucksvoller Vorbote voraus. Der Song stellt schon jetzt nicht weniger als einen lupenreinen Depeche Mode-Klassiker dar: Dave Gahans bilderstarke Lyrics wie »wasted feelings, broken meanings… a place to hide the tears we cry« verbinden sich über einem erhebenden, optimistischen Groove mit einer hypnotischen Gitarrenfigur von Martin Gore. »Für mich fängt ›Ghosts Again‹ das perfekte Gleichgewicht zwischen Melancholie und Freude ein«, so Gahan. »Es kommt nicht allzu oft vor, dass wir einen Song aufnehmen, den ich mir nicht nur immer und immer wieder anhören kann – ich freue mich auch riesig, ihn mit der Welt teilen zu dürfen«, ergänzt Gore.
*** Etching auf Seite D!
*** Triple Gatefold Cover
+ Poster
Künstler: Depeche Mode
Titel: Memento Mori
Label: Sony
Erscheinungsdatum: 24.03.2023
Auflage: n/a
! Bitte immer die Beschreibung (Variante/Ausführung) auf den Verkaufsplattformen beachten !
Das Datum basiert auf Vorabinformationen unserer Partner. Es ist ohne Gewähr und kann sich jederzeit ändern.