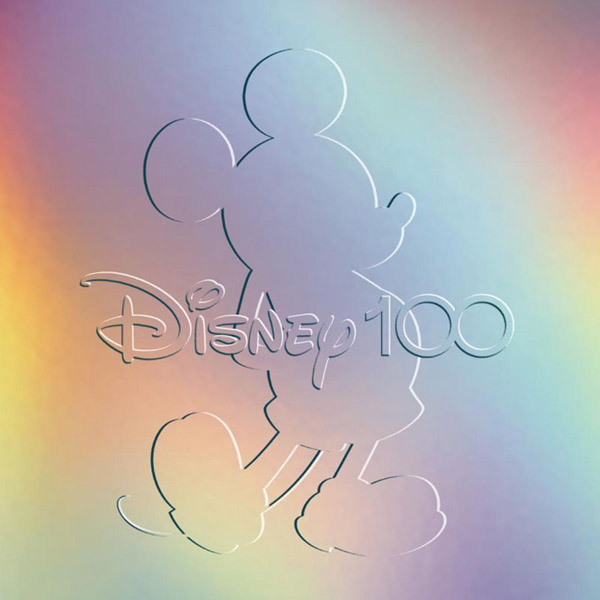 2LP silberfarbenes Vinyl zur Feier des 100-jährigen Disney-Jubiläums mit Hits von "Drei kleine Schweinchen", "Schneewittchen und die sieben Zwerge" bis hin zu "Coco", "Encanto" und mehr!
LP1
1 Side A: Steamboat Bill – from 'Steamboat Willie'
2 Who's Afraid Of The Big Bad Wolf – from 'Three Little Pigs'
3 Whistle While You Work – from 'Snow White and the Seven Dwarfs'
4 When You Wish Upon a Star – from 'Pinocchio'
5 Little April Shower – from 'Bambi'
6 Saludos Amigos – from 'Saludos Amigos'
7 Bibbidi-Bobbidi-Boo (The Magic Song) – from 'Cinderella'
8 Mickey Mouse March – from 'The Mickey Mouse Club'
9 Side B: Once Upon a Dream – from 'Sleeping Beauty'
10 The Tiki, Tiki, Tiki Room
11 It's a Small World
12 Chim Chim Cher-ee – from 'Mary Poppins'
13 Winnie the Pooh – from 'Winnie the Pooh and the Honey Tree'
14 The Bare Necessities – from 'The Jungle Book'
15 Oo-De-Lally – from 'Robin Hood'
16 It's Not Easy – from 'Pete's Dragon'
LP2
1 Side C: Under the Sea – from 'The Little Mermaid'
2 Beauty and the Beast – from 'Beauty and the Beast'
3 Circle of Life – from 'The Lion King'
4 Colors of the Wind – from 'Pocahontas'
5 Reflection – from 'Mulan'
6 Hawaiian Roller Coaster Ride – from 'Lilo & Stitch'
7 Side D: We're All In This Together – from 'High School Musical'
8 Dig a Little Deeper – from 'The Princess and the Frog'
9 Let It Go – from 'Frozen'
10 How Far I'll Go – from 'Moana'
11 Remember Me (Ernesto de la Cruz) – from 'Coco'
12 We Don't Talk About Bruno – from 'Encanto'
13 Nobody Like U – from 'Turning Red'
Künstler: VA
Titel: Disney 100
Label: Disney
Erscheinungsdatum: 28.04.2023
Auflage: n/a
! Bitte immer die Beschreibung (Variante/Ausführung) auf den Verkaufsplattformen beachten !
Das Datum basiert auf Vorabinformationen unserer Partner. Es ist ohne Gewähr und kann sich jederzeit ändern.