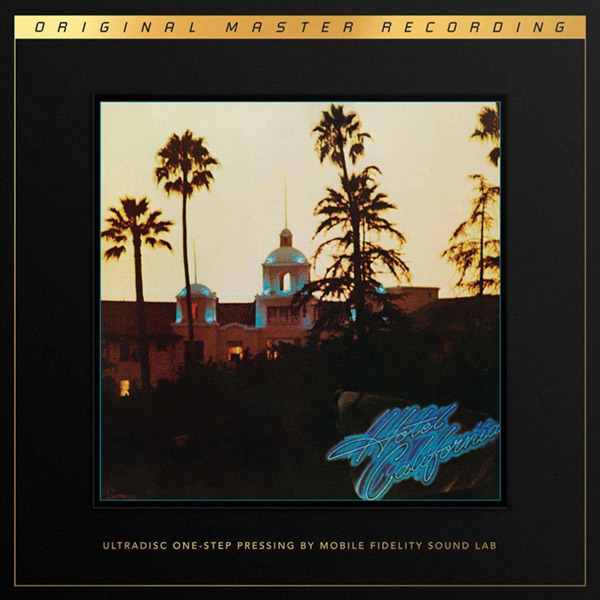 In dem Moment, in dem die sofort erkennbare, ineinander verschlungene Gitarrenpassage des Titeltracks von "Hotel California" der Eagles einsetzt, wird die Genialität der Platte erneut deutlich. Vom Rolling Stone als 118. größtes Album aller Zeiten eingestuft, von der RIAA als drittbestverkaufte LP in der Geschichte zertifiziert und als Fundament betrachtet, auf dem die Musikszene des Golden State Mitte der 70er Jahre aufgebaut wurde, ist der Meilenstein aus dem Jahr 1976 ein musikalischer Fixpunkt, der immun ist gegen Veränderungen von Trends, Epochen und Stilen. Die Songs, die furchtlos das Chaos und die Konsequenzen des amerikanischen Lebens thematisieren, bleiben auffallend vorausschauend und gewinnen mit jedem Tag an Glaubwürdigkeit.
– 180g 45 RPM 2LP Ultradisc One-Step Pressing
– 1 / 4″/15 ips / Dolby A analog master tape to DSD 256 to analog console to lathe
– Gepresst bei RTI auf Mofi Supervinyl
– Limitiert auf 15.000 nummerierte Exemplare
Künstler: Eagles
Titel: Hotel California
Label: MFSL
Erscheinungsdatum: 01.09.2023
Auflage: 15.000
! Bitte immer die Beschreibung (Variante/Ausführung) auf den Verkaufsplattformen beachten !
Das Datum basiert auf Vorabinformationen unserer Partner. Es ist ohne Gewähr und kann sich jederzeit ändern.