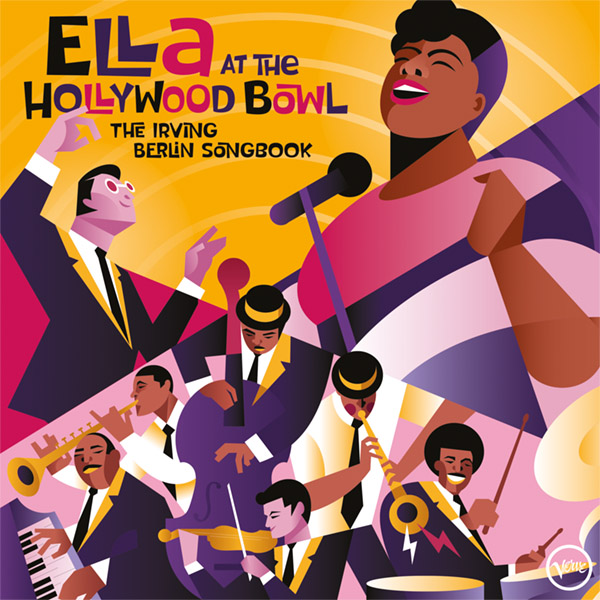 Ella Fitzgeralds "Songbook"-Alben mit ihren unvergleichlichen Interpretationen der besten Songs von berühmten Komponisten wie Irving Berlin, Rodgers und Hart, Cole Porter, George und Ira Gershwin und anderen sind der Grundstein des Verve-Katalogs und der wahre Standard für Jazz-Gesangsaufnahmen. So einflussreich diese Alben für die Geschichte des Jazz und des American Popular Song auch waren, Ella Fitzgerald hat nie eine Live-Version dieser Songbooks veröffentlicht. Diese bahnbrechende Aufnahme, die in der Privatsammlung des Produzenten Norman Granz entdeckt wurde, ist das erste Mal, dass ein Songbook der First Lady of Song live veröffentlicht wird.
Auch in anderer Hinsicht ist dieses Album eine Premiere: Obwohl sie regelmäßig im Bowl auftrat, ist dies das erste Konzert von Ella in voller Länge, das an diesem legendären Ort veröffentlicht wurde.
Außerdem dokumentiert es das einzige Mal, dass Ella mit Paul Weston, dem begnadeten Arrangeur und Dirigenten ihres Irving Berlin Songbook-Albums, zusammenarbeitete.
Künstler: Ella Fitzgerald
Titel: Ella At The Hollywood Bowl 1958: The Irving Berlin Songbook
Label: Verve
Erscheinungsdatum: 24.06.2022
Auflage: n/a
! Bitte immer die Beschreibung (Variante/Ausführung) auf den Verkaufsplattformen beachten !