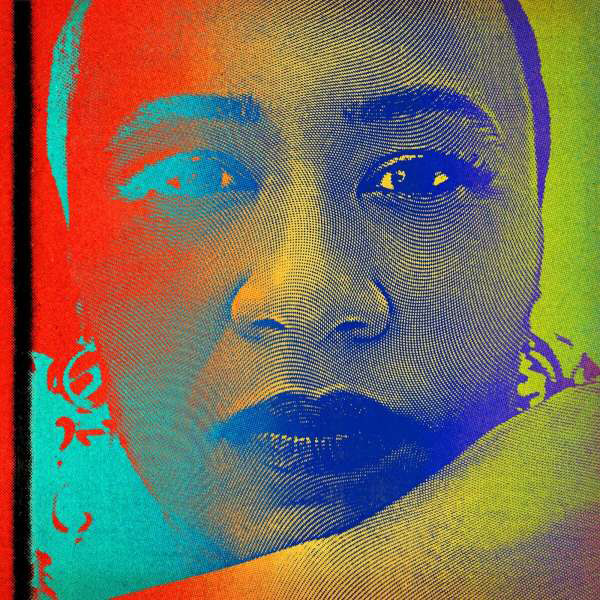 Die neue Freiheit
Emeli Sandé muss man nicht mehr groß vorstellen. Die schottische Singer-Songwriterin veröffentlichte in der Vergangenheit drei Alben, die in Großbritannien auf Platz eins, zwei und sechs der Charts landeten. Auch hierzulande ist sie ein gerngesehener Gast in den Hitlisten.

Zehn Jahre nach ihrem Debütalbum kehrt sie 2022 mit ihrem vierten Album zurück, das ein Stück weit wie ein Neuanfang klingt: Hier ist »Let's Say For Instance«.

Mit »Family«, »Look What You've Done« zusammen mit dem britischen Rapper Jaykae und »Brighter Days« präsentierte Emeli vorab drei Singles, in denen sie neue klangliche Gefilde erkundet, von Klassik über Disco und nostalgischem R'n'B bis hin zu Popmusik. In einem Interview mit dem Variety Magazin verriet die Sängerin: »Ich habe mich frei gefühlt, mich in diesem Album sowohl textlich als auch musikalisch natürlicher auszudrücken, und ich wünsche mir, dass es für jeden Hörer ein erhebendes Erlebnis ist und dass er mich auf einer viel tieferen Ebene kennenlernt.« Diese neue Freiheit lässt sich wohl auch darin begründen, dass »Let's Say For Instance« ihr erstes Album bei Chrysalis, einem unabhängigen Plattenlabel, ist.
Mit neuen Mitteln zurück zu alter Stärke: Das neue Album des britischen Superstars bricht mit den Erwartungen und setzt neue Maßstäbe
Mit 'Let's Say For Instance', ihrem neuen, mittlerweile vierten Album, läutet die Britin eine neue spannende Ära ein in einer an Höhepunkten doch schon so reichen Karriere. Das Album ist für sie auch so etwas wie ein Befreiungsschlag, von den Erwartungen anderer. So gelingt es ihr scheinbar mühelos ihre Fähigkeiten als Songwriterin, Produzentin und Sängerin auf neue, vielseitige Weise auszuspielen. Man merkt ihr die Gelöstheit förmlich an. Anklänge von Klassik, Disco, nostalgischem R&B und mehr durchziehen 'Let's Say For Instance'. Ein persönliches Album und eine Ode an Widerstandsfähigkeit, Neugeburt und Erneuerung. Emeli Sandé ist eine der erfolgreichsten lebenden Songwriterinnen Großbritanniens. Ihr Debütalbum 'Our Version of Events', das bis heute über 5,4 Millionen Mal über die Ladentheke ging, war das meistverkaufteste Album in Großbritannien im Jahr 2012, und wurde dort und in Irland achtmal mit Platin ausgezeichnet.
Emeli ließ 2016 'Long Live The Angels', ein Jahr später die 'Kingdom Coming' EP und 2019 'Real Life' folgen. Mit 19 Millionen verkauften Singles, darunter drei britischen Nr. 1-Singles, sechs Millionen Alben und vier BRIT Awards (darunter zweimal Best Female) erhielt Emeli 2018 zudem einen MBE (Member of the Order of the British Empire) für ihre Verdienste um die Musik.
Zwischen ihren eigenen Platten hat Emeli kürzlich mit britischen Rap- und Grime-Giganten zusammengearbeitet, darunter an Bugzy Malones 'Welcome to the Hood' und Ghett's 'Sonya'. Weitere Kollaborationen in der Karriere umfassen u.a. Giggs, Loski, Wretch 32, Wiley, Jools Holland, Nile Rodgers oder auch Kendrick Lamar.

Und so zeigt Emeli Sandé auf neue, vielseitige Weise ihre breiten Fähigkeiten als Songwriterin, Produzentin und Sängerin. Wer sich selbst davon überzeugen will, kann »Let's Say For Instance« jetzt als CD, Deluxe-CD und Doppel-LP vorbestellen.