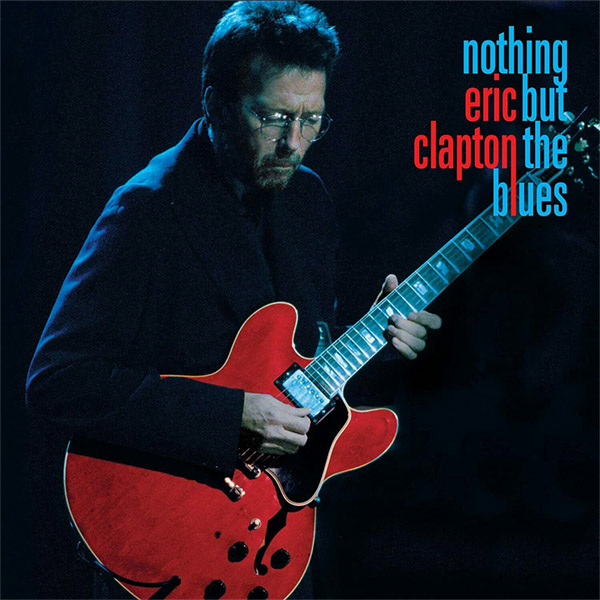 Eric Claptons lebenslange Leidenschaft für den Blues brennt in "Nothing But The Blues" hell auf. Der Soundtrack enthält mehr als eine Stunde bisher unveröffentlichter Live-Auftritte, die 1994 während der "From The Cradle"-Tournee des legendären Gitarristen aufgenommen wurden. Das "From The Cradle"-Album wurde mit einem Grammy ausgezeichnet und mit Mehrfachplatin versehen. Der Film, der 1995 einmal in den USA auf PBS ausgestrahlt wurde und für einen Emmy® Award nominiert war, wurde für seine lang erwartete offizielle Veröffentlichung auf 4K aufbereitet. Die von Scooter Weintraub geschriebene und von ihm und Martin Scorsese (Executive Producer) produzierte Dokumentation enthält ein ausführliches Interview mit Clapton, das von Scorsese geführt wurde.
Die Super Deluxe Edition enthält den Dokumentarfilm auf Blu-ray, den Soundtrack auf 2-LP-Vinyl und CD, eine Bonus-CD mit vier zusätzlichen Tracks "Driftin'", "County Jail Blues", "Kid Man Blues" und "It's Too Bad" sowie ein exklusives Hardcover-Buch mit Erinnerungsstücken, darunter eine nummerierte Lithografie, ein 12×24-Poster, ein Clapton-Gitarrensaiten-Set, spezielle Gitarrenplektren und ein exklusives Bandana.
Künstler: Eric Clapton
Titel: Nothing But The Blues
Label: Reprise
Erscheinungsdatum: 24.06.2022
Auflage: n/a
! Bitte immer die Beschreibung (Variante/Ausführung) auf den Verkaufsplattformen beachten !