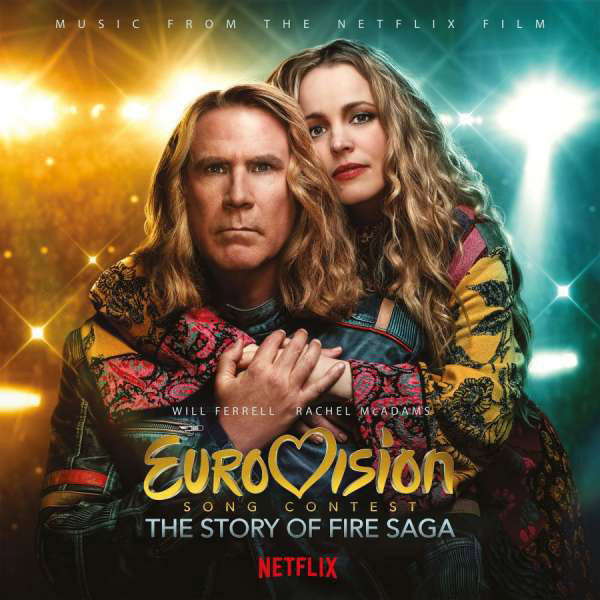 »Eurovision Song Contest: The Story of Fire Saga« ist eine amerikanische Musikkomödie aus dem Jahr 2020, bei der David Dobkin Regie führte und Will Ferrell und Andrew Steele das Drehbuch schrieben. Der Film folgt den isländischen Sängern Lars Erickssong und Sigrit Ericksdóttir (Ferrell und Rachel McAdams), als sie die Chance erhalten, ihr Land beim Eurovision Song Contest zu vertreten. Pierce Brosnan, Dan Stevens und Demi Lovato spielen ebenfalls mit.
»Volcano Man« war der erste Song, der aus dem Album veröffentlicht wurde und in dem Will Ferrell und die schwedische Sängerin Molly Sandén (bekannt als My Marianne) singen. Gegen Mitte des Films, als die Charaktere Lars und Sigrit voll in den Eurovisionszauber eintauchen, wird das Publikum mit einem »Song-A-Long« verwöhnt, bei dem die Produzenten ikonische Pop-Klassiker zu einer feierlichen Partyhymne vermischen. Cher geht über in Madonna, die wiederum in Hommagen an die bereits erwähnten ABBA und Celine Dion übergeht, die mit einem kleinen Stück von den Black Eyed Peas gekrönt werden. Das Tüpfelchen auf dem i sind die Gesangsauftritte der Eurovisionssieger: Conchita, Netta, Jamala, Loreen und Alexander Rybak. Auf dem Album befindet sich auch der Kulthit »Jaja Ding Dong«.
Der Soundtrack wurde bei den kommenden 63rd Annual Grammy Awards in der Kategorie Best Compilation Soundtrack For Visual Media nominiert.
»Eurovision Song Contest: The Story Of Fire Saga« ist in einer limitierten Auflage von 1000 einzeln nummerierten Exemplaren auf pinkfarbenem »Lion Of Love«-Vinyl erhältlich. Das Paket enthält ein 4-seitiges Booklet und ein bedrucktes Innersleeve mit Filmstills.