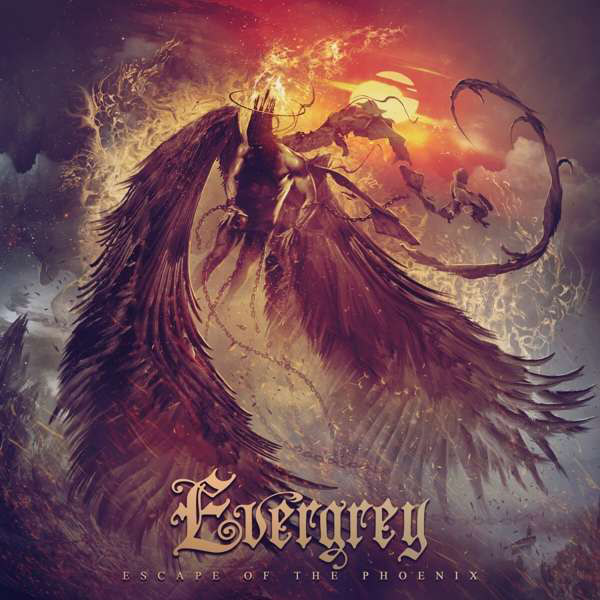 Die schwedische Progressive-Metal-Band EVERGREY bereitet sich auf die Veröffentlichung ihres mit Spannung erwarteten 12. Albums vor und befindet sich an einem Punkt ihrer Karriere, von dem viele ihrer Kollegen nur träumen können.
Seit der Veröffentlichung von »Hymns For The Broken« im Jahr 2014 hat EVERGREY mit »The Storm Within« (2016) und »The Atlantic« (2019) ihr musikalische Profil deutlich geschärft – ironischerweise eine konzeptionelle Trilogie – was für einen derartig etablierten Act durchaus höchst ungewöhnlich ist.
Sie wollen diese Tradition nun mit »Escape Of The Phoenix« weiterführen – einer weiteren schweren, melancholischen und zum Nachdenken anregenden Reise, die nur EVERGREY erschaffen kann.
Das Ergebnis sind 11 Songs, die all das verkörpern, was EVERGREY-Fans von der Band erwarten, wenngleich »eine dem Metal zugewandtere Version von ›The Atlantic‹ entstand, mit geradlinigeren Songs«, so Englund und Produzent Jacob Hansen.