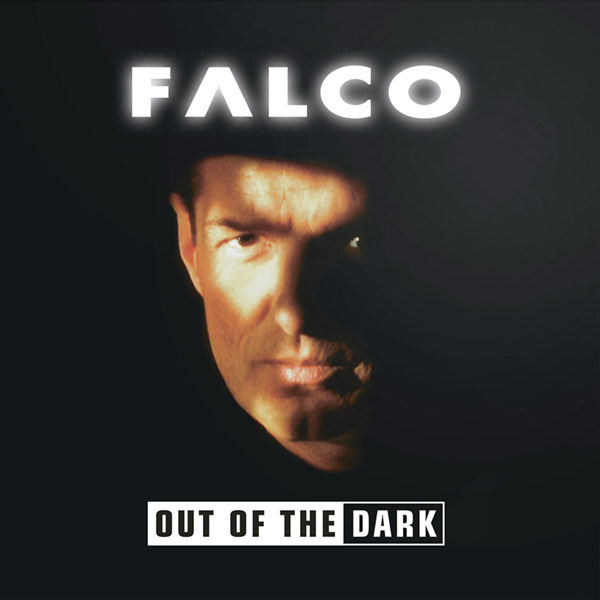 Zu Falcos 40. Geburtstag im Jahr 1997, wurde "Out of the Dark" in seiner Wahlheimat – der Dominikanischen Republik – das erste Mal live gespielt. Wer den Song so schon vor seiner späteren Veröffentlichung hörte, konnte wohl kaum erahnen, wie sehr die bedrohlich klingende Soundsymbiose von Musik und Stimme im Zusammenspiel mit den dunklen Textzeilen bis heute – über 20 Jahre nach Falcos Tod – nachhallen würde.
Obwohl der Österreicher den Song bereits einige Jahre zuvor fertigstellte, könnte man meinen, er wäre erst im Moment unmittelbar vor seinem tragischem Autounfall 1998 entstanden. Ein Liedtext, der fast mehr klingt, wie eine Prophezeiung eines Hellsehers. So vorahnend, dass er bis heute als Grundlage für sämtliche Spekulationen rund um die Umstände von Falcos Unfalltod dient. Dem entgegenzustellen sei, dass der Song zumindest zum Teil von Produzent Torsten Börger geschrieben wurde und Falco selbst eine Geschichte über die Flucht in die Drogen, und nicht etwa Todes- oder Suizidgedanken, als übergeordnetes Thema des Songs angab. In seinem letzten Interview sagte Falco dazu: "Out of the Dark ist autobiographisch – und auch wieder nicht. Es geht um Rauschgift. Ich schrieb den Text aus der Sicht eines Verzweifelten, von dem die Droge Besitz ergreift, ohne dass ich selbst süchtig bin." – Falco im Interview mit der Zeitschrift Bunte (1998)
25 Jahre nach Falcos Tod erscheint "Out Of The Dark" als limitierte 10″ Vinyl Edition (Farbe: Glow In The Dark Transparent).