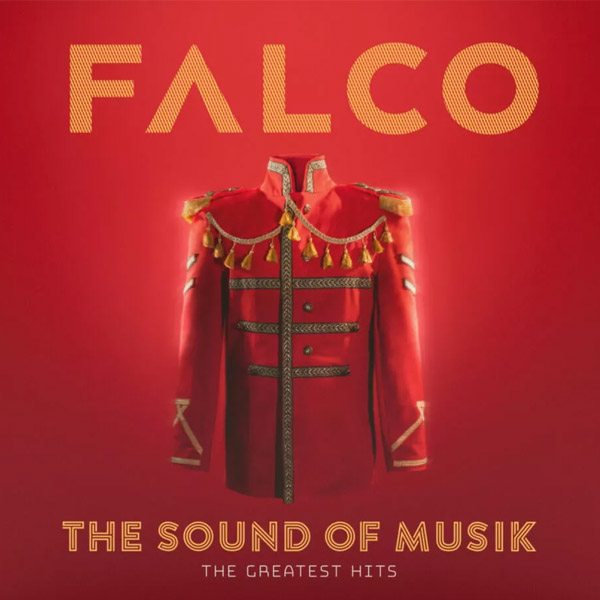 Am 19. Februar 2022 hätte der österreichische Superstar FALCO seinen 65. Geburtstag gefeiert. Zu diesem Anlass veröffentlicht Sony Music Entertainment das neue Album "The Sound Of Musik". Erstmals sind Falcos größte Hits chronologisch von 1981 bis 1998, von "Ganz Wien" bis "Out Of The Dark" erhältlich.
Auf "The Sound Of Musik" finden sich einige außergewöhnliche und seltene Versionen seiner Hits:
ROCK ME AMADEUS (EXTENDED CANADIAN/AMERICAN 2022 RE-EDIT):
1986 wurden zahlreiche Mixes und Edits von Falcos größtem Hit für den internationalen Markt produziert. Insgesamt gibt es rund ein Dutzend verschiedene Versionen. Allerdings vereint keiner dieser Mixe sämtliche für diese neuen Abmischungen zusätzlich produzierten musikalischen Elemente.
BODY NEXT TO BODY (RADIO VERSION):
dieser Mix ist 1987 lediglich auf einer deutschen 7″ Promo verwendet worden. Bei diesem Mix wurde das Stöhnen von Brigitte Nielsen vor den beiden Strophen und auch bei Falcos Rap am Ende entfernt. Dieser Mix enthält somit sehr viel Falco und viel weniger Brigitte Nielsen (die lediglich bei einzelnen Strophen zur Stimme von Falco dazu gemischt wird). Ist bis heute nicht digital bzw. auf CD erhältlich.
DATA DE GROOVE (FULL LENGTH VERSION):
dieser Mix war 1990 lediglich auf der seltenen deutschen CD-Erstauflage des gleichnamigen Albums enthalten. Dieser Mix ist rund 20 Sekunden länger als die normale Albumversion und ist bis heute lediglich auf den raren CD-Erstauflagen des Albums erhältlich.
ZUR VERPACKUNG: Das Artwork von "The Sound Of Musik" ist liebevoll gestaltet, im Mittelpunkt steht Falcos Auftrittsjacke, eine rote Fantasie-Uniform, mit goldenen Knöpfen und Quasten besetzt. Der Doppel-Vinyl ist ein Poster beigelegt auf dem Falco genau diese Jacke trägt.