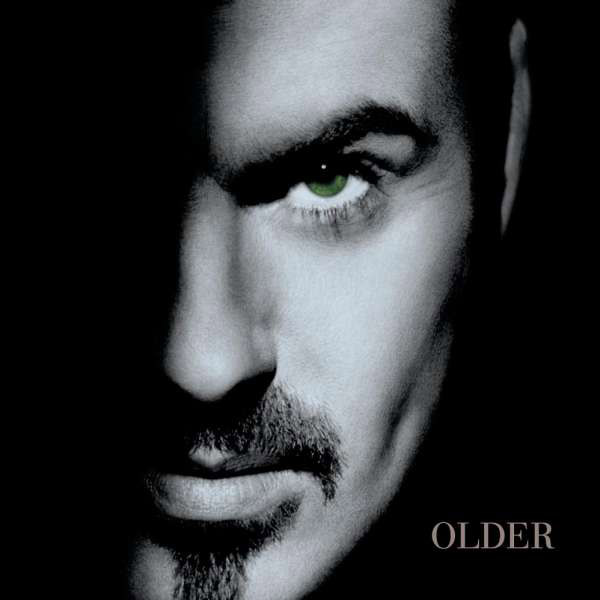 George Michaels Kultalbum »Older« wurde erstmals am 13. Mail 1996 bei Virgin Records veröffentlicht und bescherte dem Superstar nie dagewesene Erfolge in den Charts. Drei Wochen lang hielt sich die LP auf Platz Eins in den UK und verbrachte insgesamt 35 Wochen in den Top Ten. Sechs Singles wurden aus Older ausgekoppelt, von denen »Fastlove« und der ewige Klassiker »Jesus To A Child« ebenfalls die Top-Platzierung erreichten. Die weiteren vier Singles kletterten bis in die Top 3.
Das Album war auch weltweit kommerziell ungemein erfolgreich. Es erreichte in 22 Ländern Platinstatus und wurde allein in Großbritannien sechsmal mit Platin prämiert. Eine Erfolgsgeschichte, die kein anderer Künstler bis heute wiederholen konnte.
Older war George Michaels drittes Album als Solo-Künstler. Hier experimentierte er mit neuen musikalischen Stilen und erweiterte seinen künstlerischen Horizont. Die Kritik feierte das Album, mit dem der Sänger eine besonders aufwühlende Lebensphase verarbeitete, als triumphalen Erfolg.
George lebt die turbulenten und schmerzhaften Momente auf Older noch einmal nach und kanalisert sie in den Songs, die er selbst komponierte und produzierte. So wurde Older zum persönlichsten Album seines Lebens.
»I think I composed the best, most healing piece of music that I've written in my life with this album … Older is my greatest moment.«– George Michael
Exklusiv in Deutschland bei jpc in Transparent "Green" Vinyl erhältlich.
Künstler: George Michael
Titel: Older
Label: Sony
Erscheinungsdatum: 08.07.2022
Auflage: n/a
! Bitte immer die Beschreibung (Variante/Ausführung) auf den Verkaufsplattformen beachten !