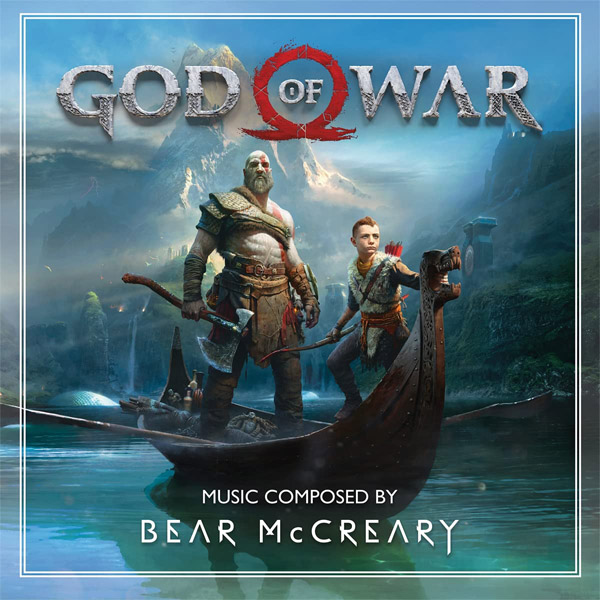 Das mehrfach preisgekrönte Action-Adventure God of War wurde erstmals 2005 veröffentlicht, entwickelte sich aber so schnell zu einem Hit, dass Santa Monica Studio sieben weitere Versionen des Spiels entwickelte. Die jüngste Version, die 2018 für die PlayStation 4 veröffentlicht wurde, konzentriert sich auf die Reise des Hauptcharakters Kratos in der griechischen Welt zusammen mit seinem Sohn Atreus, der sich auf einen Rachefeldzug begibt, weil er von den olympischen Göttern dazu verleitet wurde, seine Familie zu töten.
Der offizielle Soundtrack wurde mit einem BAFTA Award ausgezeichnet und wurde von Bear McCreary komponiert. Er basiert auf Themen, die er rund um die Hauptfiguren des Spiels geschaffen hat. Inspiriert von der Volksmusik der Wikinger, verwendete McCreary exotische Instrumente und Sprachen aus verschiedenen nordeuropäischen Volkstraditionen.
"God of War" ist in einer limitierten Auflage von 1000 einzeln nummerierten Exemplaren auf kristallklar-schwarz marmoriertem Vinyl erhältlich. Dieses Paket enthält ein exklusives Poster (60cm x 30cm) und eine Beilage mit Liner Notes von Bear McCreary.