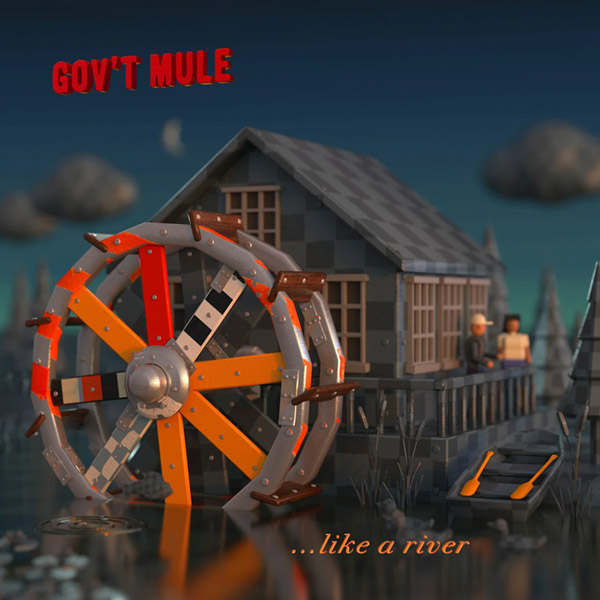 »Peace…Like A River«, das 12. Studioalbum der Band und der Nachfolger ihres chartstürmenden und Grammy-nominierten Blues-Albums »Heavy Load Blues«, wird am 16. Juni 2023 über Fantasy Records veröffentlicht. Die 12 Songs umfassende Rocksammlung enthält auch Gastauftritte von Billy Bob Thornton, Celisse und Billy F. Gibbons, der mit Haynes am vergangenen Sonntagabend bei den CMT Music Awards eine unglaubliche Hommage an Lynyrd Skynyrd darbot. Zusätzlich enthält die »Peace…Like A River« Deluxe Edition (nur auf CD erhältlich) das 12-Track-Originalalbum plus die spezielle 5-Track »Time Of The Signs« Bonus EP, die vier brandneue, unveröffentlichte Tracks und eine alternative Version des Albumtracks »The River Only Flows One Way« enthält, bei der Warren die Lead Vocals übernimmt.
»›Peace…Like A River‹ ist vom Standpunkt des musikalischen Arrangements her sehr ehrgeizig, da viele der Songs Wendungen nehmen, die in der heutigen Popmusikwelt nicht üblich sind«, so Haynes. »Gleichzeitig ist es aber auch ein Song-Album, das stilistisch sehr viel abdeckt. Song für Song vielleicht mein Favorit.«
Die Tracks auf »Peace…Like A River« erkunden die vielen Seiten von Gov't Mule und vereinen all die Qualitäten, die dem Quartett – Haynes [Gitarre, Gesang], Matt Abts [Schlagzeug], Danny Louis [Keyboards, Gitarre und Backing Vocals] und Jorgen Carlsson [Bass] – den beliebten Status eingebracht haben, den sie heute genießen. Prägnantes Songhandwerk geht nahtlos in die für die Band typischen instrumentalen Ausflüge über. Die Songs, die länger sind als die Pop-Konventionen, sind dennoch kompakt: Sie sind forschend, aber niemals mäandernd; die Melodien sind gleichzeitig weitreichend und eng fokussiert. Thematisch beschäftigt sich das neue Album mit den seismischen Veränderungen, die die Welt in den letzten Jahren durchgemacht hat. Beeinflusst von dem, was Haynes als »die goldene Ära des Rock, Soul, Jazz und Blues« bezeichnet, vereint Gov't Mule auf »Peace…Like A River« die besten und beständigsten Qualitäten all dieser Musikrichtungen zu einem zeitlosen Kunstwerk, das ohne weiteres in den klassischen 70er Jahren des Rock ›n‹ Roll hätte erscheinen können.
Künstler: Gov't Mule
Titel: Peace…Like A River
Label: Concord
Erscheinungsdatum: 16.06.2023
Auflage: n/a
! Bitte immer die Beschreibung (Variante/Ausführung) auf den Verkaufsplattformen beachten !
Das Datum basiert auf Vorabinformationen unserer Partner. Es ist ohne Gewähr und kann sich jederzeit ändern.