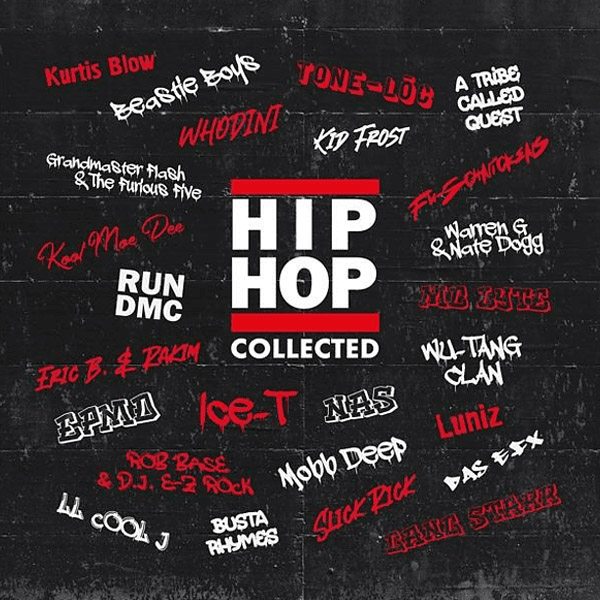 Hip Hop Collected nimmt Sie mit auf eine musikalische Reise durch die Geschichte des Hip Hop. Diese 2LP deckt die ersten 20 Jahre des Genres ab und stellt 25 frühe Pioniere vor, die am Aufstieg des Hip Hop beteiligt waren. Die Compilation enthält Musik von den neuen Labels, die aus der Underground-Szene hervorgegangen sind, wie Sugar Hill Records, Profile und natürlich Def Jam. Darunter befinden sich Künstler, die ein Genre und einen Lebensstil definierten, und vor allem Künstler, die Millionen junger Menschen mit sozialkritischen Texten und klassischen Partyhymnen inspirierten.
Dieses Hip-Hop-Compilation-Album ist Teil der neuen Collected-Compilation-Reihe, die in Zusammenarbeit zwischen Universal Music und Music On Vinyl entstanden ist. Die Compilations versammeln die größten und besten Namen des Genres, kombiniert mit vergessenen Hits und weniger entdeckten Perlen, um dem Hörer ein nostalgisches Erlebnis zu bieten und gleichzeitig musikalisches Neuland zu entdecken.
Die 2LP enthält unter anderem Kurtis Blow "The Breaks", Grand Master Flash & The Furious Five "The Message", Beastie Boys "She's On It", Rob Base & DJ E-Z Rock "Get On The Dancefloor" und Eric B. & Rakim "Paid In Full".
Hip Hop Collected ist in einer limitierten Auflage von 5000 einzeln nummerierten Exemplaren auf rotem (LP1) und weißem (LP2) farbigem Vinyl erhältlich. Das Album enthält einen Einleger mit Liner Notes, Fotos und Credits.
– PVC-Schutzhülle
– Inklusive Einleger mit Liner Notes, Fotos und Credits
– Die neue gesammelte Compilation-Serie mit den Größten und Besten aus jedem Genre
– Klassische Hip / Hop-Tracks mit Kurtis Blow, LL Cool J, Grandmaster Flash & The Furious Five, Run-DMC, Nas, Ice-T, Mobb Deep, Gang Starr, Das EFX, Eric B. & Rakim, Slick Rick, Tone-Lōc, Kid Frost, A Tribe Called Quest, Wu-Tang Clan, Beastie Boys u. a.