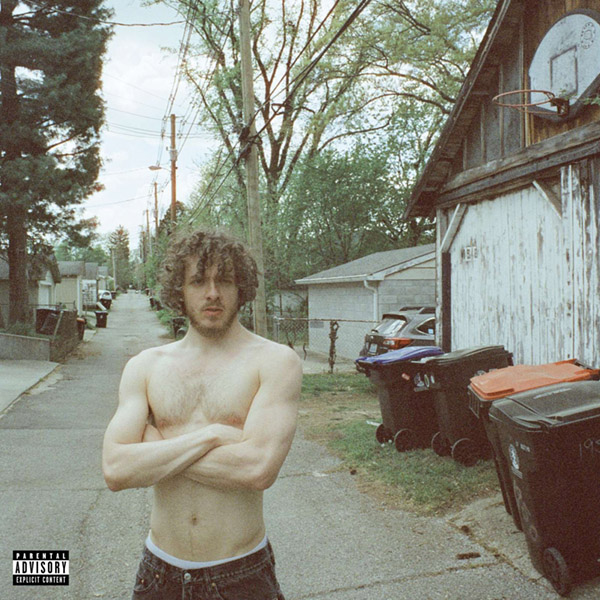 Jack Harlow hat seinen neuen Longplayer "Jackman." mit der Welt geteilt. Freuen kann man sich auf 10 Tracks, die den 25-jährigen trotz der riesigen Erfolge der jüngsten Jahre als bodenständigen, introspektiven Musiker zeigen, der Erfolge einzuschätzen weiß und sich dabei immer auch selbst hinterfragt – der Albumtitel kommt nicht von ungefähr, denn Jackman ist der bürgerliche Vorname des sechsfach Grammy-nominierten Rappers aus Kentucky.
Auf der Fokussingle "They Don't Love It" rappt er über seine tief verwurzelte Liebe zum Musikmachen und das beständige am Ball bleiben, ohne dabei das Ziel vor Augen zu verlieren. Zwischen den Zeilen findet sich Platz für einen nach über 10 Milliarden Katalogstreams, zwei #1-Singles und fast 30 RIAA-Platin-Zertifizierungen berechtigten Vergleich mit Rap-Ikone Eminem ("The hardest white boy since the one who rapped about vomit and sweaters"). Doch "Jackman." erzählt nicht nur die nächste Geschichte vom American Dream. Auf dem Opener "Common Ground" sprich er über die Kluft und Arroganz zwischen weißen Vorstadtkindern und schwarzen Kindern aus ärmeren Vierteln. "Ambitious" vergleicht seine Lebenssituation als 14-, 19- und 24-Jähriger. Auf "Denver" wiederum merkt er selbstkritisch an, eitel und unsicher geworden zu sein aufgrund der Erwartungen und des Drucks, der heute auf seinen Schultern lastet.
Künstler: Jack Harlow
Titel: Jackman.
Label: Atlantic
Erscheinungsdatum: 18.08.2023
Auflage: n/a
! Bitte immer die Beschreibung (Variante/Ausführung) auf den Verkaufsplattformen beachten !
Das Datum basiert auf Vorabinformationen unserer Partner. Es ist ohne Gewähr und kann sich jederzeit ändern.