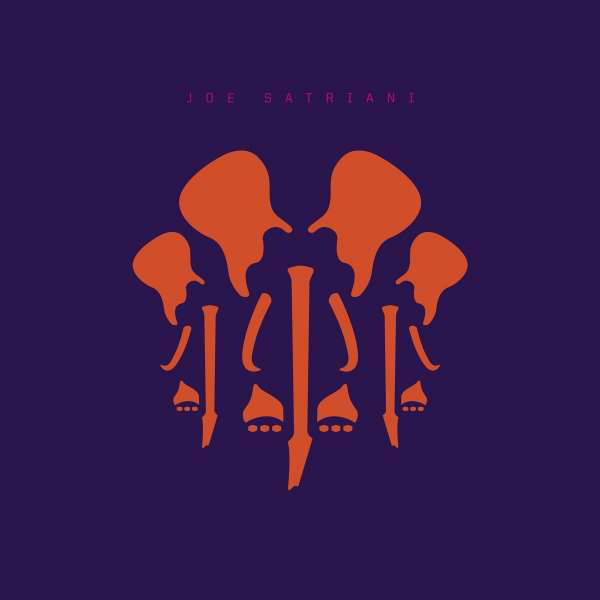 Ein neuer Standard für Instrumental-Rock
17 Alben in 35 Jahren sind eine beeindruckende Leistung. Noch beeindruckender ist allerdings, dass Joe Satriani im Laufe der Zeit seine Qualität immer hochgehalten hat. 15 Grammy-Nominierungen hat er bereits bekommen, allerdings bislang noch keinen gewonnen. Dennoch zählt der Musiker heute zu den besten Gitarristen des Instrumental-Rock. Das bestätigt auch sein neues, 18. Studioalbum »The Elephants Of Mars«, das gleichzeitig den Beginn seiner Zusammenarbeit mit dem Label earMUSIC markiert.

Das Album entstand, wie sollte es anders sein, während der Corona-Pandemie und einer damit einhergehenden Konzertpause. Satriani und seine Liveband schrieben und nahmen die 14 Stücke an verschiedenen Orten auf der ganzen Welt auf. Aber trotz dieser Einschränkungen, oder vielleicht gerade deswegen, wollten sie etwas Ehrgeizigeres machen und ihre Zeit nutzen, um ein breit gefächertes Set von Songs zu kreieren, das eine Vielzahl von Einflüssen offenbart. »Wir haben alles gemacht. Wir haben die verrücktesten Ideen ausprobiert. Und wir haben jede Idee ausprobiert, die wir hatten, um etwas auf den Kopf zu stellen und zu sehen, was passieren könnte«, schreibt Satriani auf seiner Website. »Sahara«, die erste Single von »The Elephants Of Mars«, ist das beste Beispiel dafür.

Im Zuge der neuen Platte habe sich der Gitarrist selbst herausgefordert, einen »neuen Standard« für instrumentale Gitarrenalben zu schaffen. Er wollte sich von dem entfernen, was er selbst als »klassischen Rock« der letzten Alben beschreibt, die er veröffentlicht hat: »Ich möchte den Leuten zeigen, dass ein instrumentales Gitarrenalbum weitaus kreativere und unterhaltsamere Elemente enthalten kann, als ich glaube, dass die Leute es im Moment verwenden«, so Satriani.

Ob ihm das mit »The Elephants Of Mars« gelungen ist, kann man ab dem 8. April 2022 herausfinden. Das Album kommt als CD im Jewelcase und Digipak, als klassisch-schwarze LP und, passend zur Farbgestaltung des Covers, auch als Orange Vinyl oder Purple Vinyl. Alle Formate können bereits vorbestellt werden.