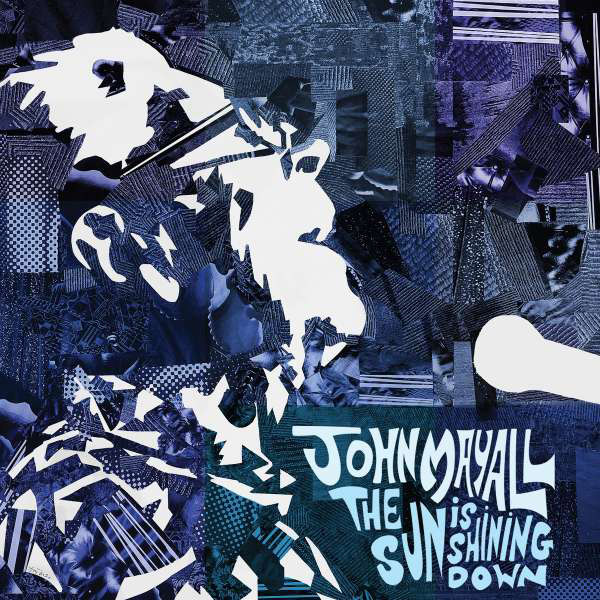 Schuhe aus, Musik an
Mit 88 Jahren hat John Mayall vor kurzem angekündigt, nicht weiter auf Tour zu gehen. In einem Facebook-Post schrieb der Bluespionier, dass die anhaltende Covid-19-Pandemie und sein fortschreitendes Alter ihn dazu bewegt haben, seine »Straßenschuhe an den Nagel zu hängen«.

Ein Ende seiner Musik bedeutet das aber noch lange nicht. 2022 veröffentlicht er sein neues Album »Sun Is Shing Down«, den Nachfolger seines 2019er-Albums »Nobody Told Me«, zusammen mit einigen Gastmusikern.

Und wenn jemand weiß, wie man eine großartige Band zusammenstellt, dann Mayall, der seit fast 60 Jahren der Chef der Bluesbreakers ist. Auf »The Sun Is Shining Down« setzt er jedenfalls die Tradition fort, unglaubliche Musiker, insbesondere Gitarristen, zusammenzubringen. Dazu gehören Mike Campbell von den Heartbreakers, der aufstrebende Roots-Rocker Marcus King, der Singer-Songwriter und Gitarrist Buddy Miller, die aus Austin stammende Bluesgitarristin Carolyn Wonderland, der Gitarrist Melvin Taylor sowie der Ukulele-Virtuose Jake Shimabukuro und die Geigerin Scarlet Rivera von Bob Dylan's Rolling Thunder Review. Mit Greg Rzab am Bass und Jay Davenport am Schlagzeug ist außerdem Mayalls langjährige Rhythmusgruppe mit von der Partie. Aufgenommen wurde das Album in den Strawhorse Studios in Los Angeles und auch in Robby Kriegers (The Doors) Horse Latitudes Studio. Die Produktion übernahm Eric Corne.

»Jeder dieser besonderen Gäste bringt etwas Einzigartiges in das Album ein, und unser Team arbeitet so gut zusammen. Ich denke, man kann diese Chemie in der Musik hören«, so Mayall in einem Statement.

Und so erkundet »Sun Is Shing Down« mit einer Vielzahl unterschiedlicher Instrumente, von Gitarre und Keyboard über Mundharmonika bis hin zu Geige und elektrischer Ukulele, eine ganze Reihe von Stilen.

Wer sich selbst überzeugen will, kann bereits die beiden Singleauskopplungen »I'm As Good As Gone« mit Buddy Miller und »Chills And Thrills« mit Gitarrist Mike Campbell hören oder aber »Sun Is Shing Down« jetzt bestellen.
Künstler: John Mayall
Titel: The Sun Is Shining Down
Label: Forty Below
Erscheinungsdatum: 20.05.2022
Auflage: n/a
! Bitte immer die Beschreibung (Variante/Ausführung) auf den Verkaufsplattformen beachten !