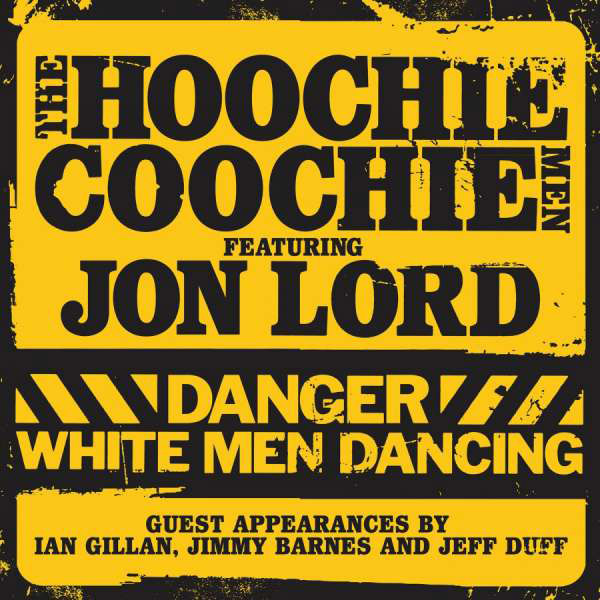 Die Hoochie Coochie Men waren eine bekannte australische Bluesgruppe, bestehend aus dem ehemaligen Rainbow-, Black Sabbath- und Ozzy Osbourne-Bassisten Bob Daisley, dem Gitarristen und Sänger Tim Gaze und dem Schlagzeuger Rob Grosser. Das wiederkehrende Mitglied der Band war der ehemalige Deep Purple-Keyboarder Jon Lord, der vor allem für seinen charakteristischen Hammond-Orgel-Sound bekannt ist, bei dem er laut und verzerrt spielt und Rock mit Klassik und Barock vermischt.
Die Band war zwischen 2001 und 2007 aktiv und veröffentlichte zwei Studioalben, darunter "Danger: White Men Dancing". Das Album enthält Gastauftritte von Deep Purple-Sänger Ian Gillan, Cold Chisel-Sänger Jimmy Barnes und dem Kabarettisten Jeff Duff. Die Hoochie Coochie Men nahmen mehrere Cover auf, darunter Coverversionen von Titeln der Rolling Stones "Heart Of Stone", Don Nix "Everybody Wants To Go To Heaven" und Willie Dixon "Dead Presidents" und "Hoochie Coochie Man".
"Danger: White Men Dancing" ist zum ersten Mal auf Vinyl erhältlich, und zwar in einer limitierten Auflage von 1000 einzeln nummerierten Exemplaren auf gelbem Vinyl in einer Klapphülle.