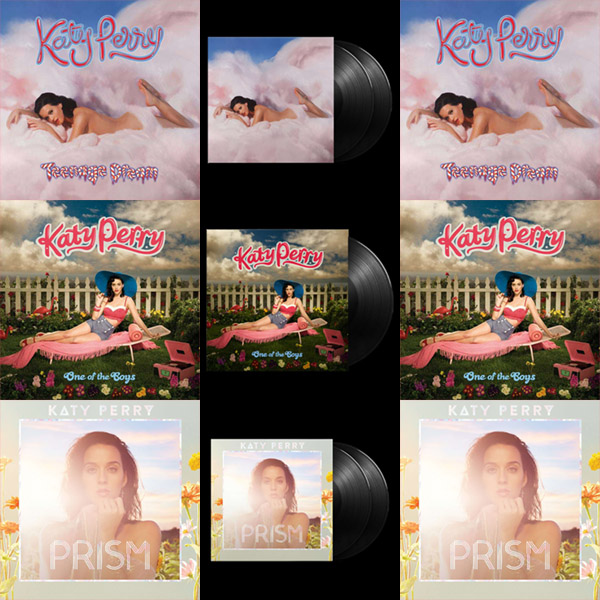 Teenage Dream 2LP -13th Anniversary Vinyl Edition-
---
One Of The Boys 1LP -15th Anniversary Vinyl Edition-
Obwohl sich die meisten Kritiker einig waren, dass One Of The Boys voller Hits war, verstanden einige die Gesellschaftssatire falsch und ignorierten die Tatsache, dass Perry sich über die zeitgenössische Kultur lustig machte, anstatt sie blindlings zu feiern. Aber egal. One Of The Boys feierte ein starkes Debüt und verkaufte sich in den nächsten zwei Jahren stetig und erreichte in den meisten Märkten Platinstatus.
---
Prism 2LP -10th Anniversary Vinyl Edition-
"Prism" ist das vierte Studioalbum der Sängerin aus Santa Barbara. James Reed vom Boston Globe fand, dass Perry "immer wie ein Popstar gewirkt hat, der genau weiß, was er am besten kann" und nannte das Album "einen unverschämt lustigen Hörgenuss".
Künstler: Katy Perry
Titel: s.o.
Label: Capitol
Erscheinungsdatum: 20.10.2023
Auflage: n/a
! Bitte immer die Beschreibung (Variante/Ausführung) auf den Verkaufsplattformen beachten !
Das Datum basiert auf Vorabinformationen unserer Partner. Es ist ohne Gewähr und kann sich jederzeit ändern.